When it comes to earphones and headphones, my dilemma has always been around their affordability and durability. I do not mind if it is wired or Bluetooth. Ever since Apple took the bold step of eliminating the headphone jack beginning from iPhone 7, innovation in wireless earphones and headphones, both in design and functionality has been very rapid.
The Apple AirPods is proof of what innovative implementation looks like. The W1 chip; the battery life; and the high-quality AAC (Advanced Audio Coding) audio seem to complete the drawing board checklists. I am a proud owner of a pair and these are my impressions!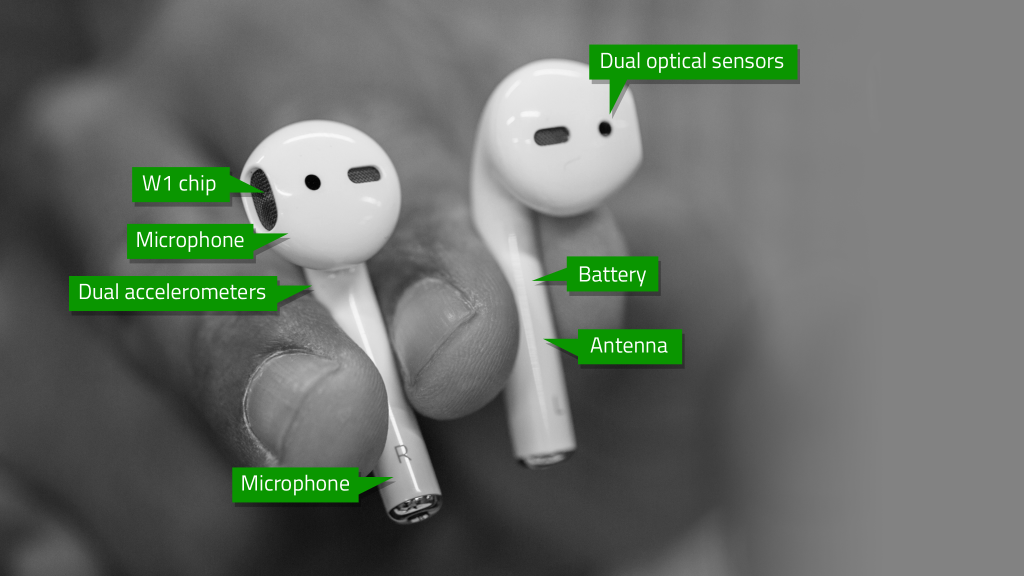 Before making the purchase
Of course, the first thing that hits you is the price, but that does not shock anyone anymore because we are talking about Apple. What shocked me was the number of people purchasing the AirPods that Apple had managed to market as a seamless magical piece of art. I also wondered whether I was going to misplace them because they were so small.
After making the purchase
This thing is tiny
Tiny. Very tiny. But after a very short time, I began falling in love with them. The battery life was crazy. It is advertised as having a 24-hour battery life but of course, how long it is going to last you will depend on how you use it.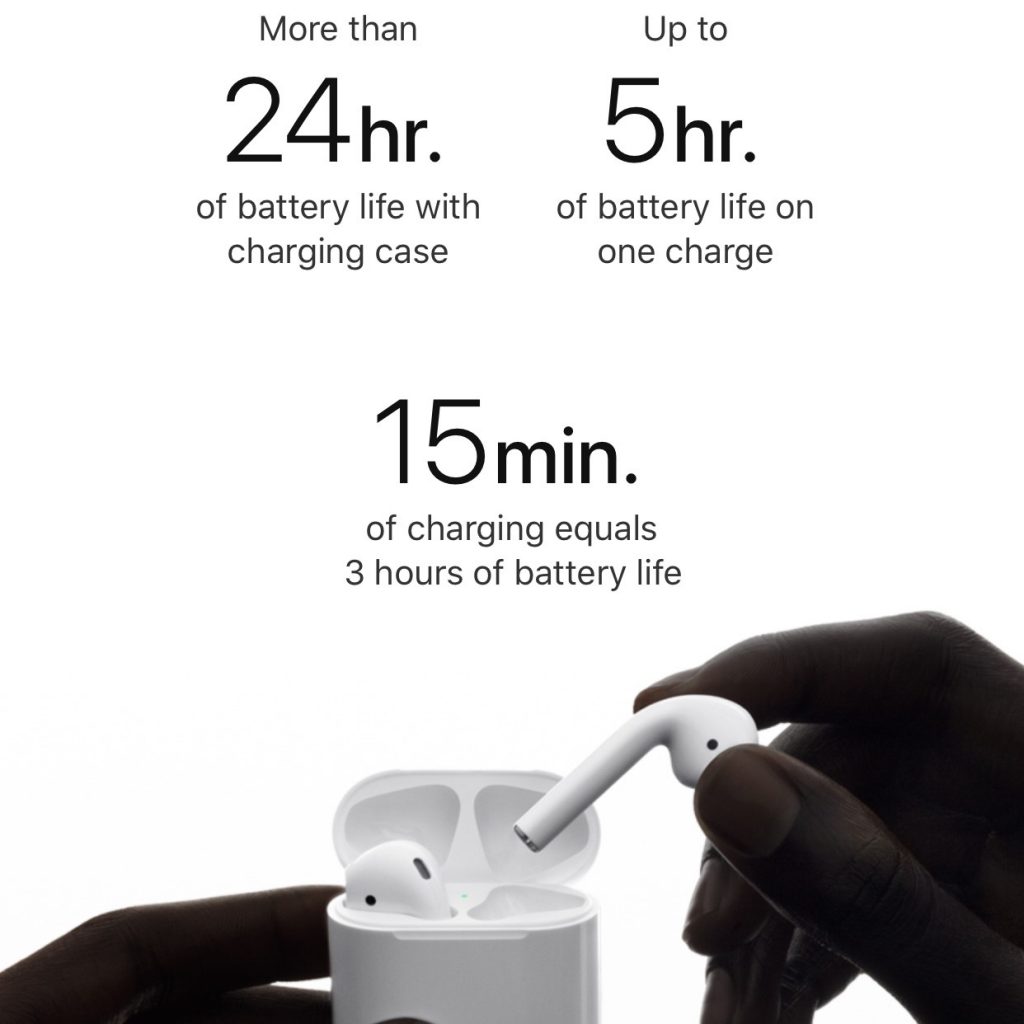 I use the iPhone 6S Plus so I still have wired earphones but I quickly became used to pulling the AirPods more than frequently than my wired German Studio Headset. No Mac or Apple Watch so I couldn't enjoy that seamless multiple pairing with Apple ecosystem but I can imagine how flawless it's going to be.
So convenient
This wireless Bluetooth device is great for podcast lovers, music enthusiasts, and oh Apple fans. It is extremely convenient as it affords you the opportunity of listening to great music and sounds without the trouble of wires hanging around your neck.
The AirPods also charge amazingly fast when you stick them in their case and makes for a very aesthetic storage unit for when you want to free your ears without worry.
It's also reliable
Spoiler alert: The AirPods are not sweat-proof. You could go jogging with them occasionally and they will be fine but vigorous gym workouts are not advisable.
The Seamless Pairing is a nice touch and I found that to be much faster and more reliable than most of the Bluetooth earphones I have tried in the past. I love the "Find your AirPods" feature. The AirPods sync with your iCloud so when you lose it, you could track it.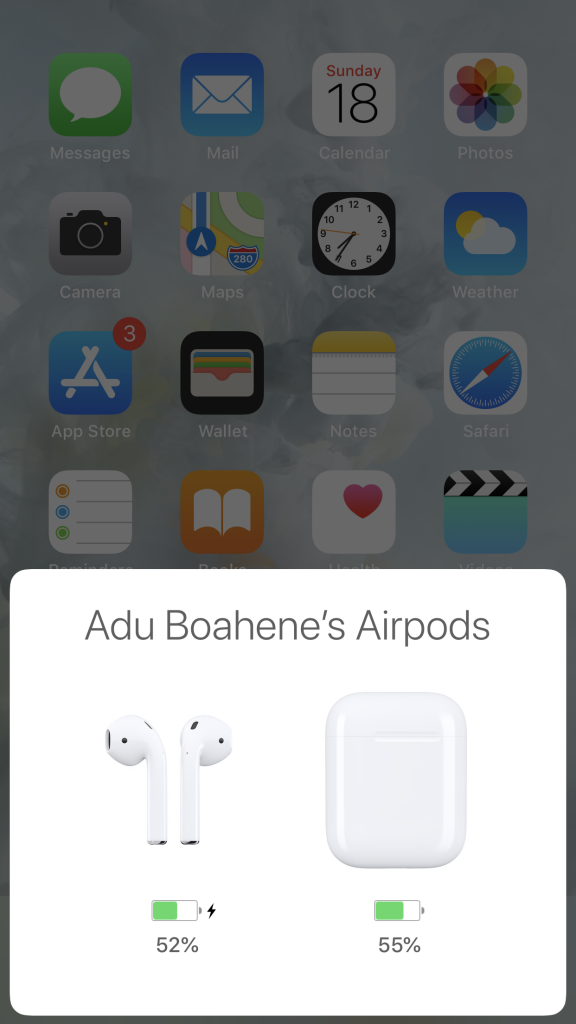 That said, it is also worth mentioning that my friend who wanted to know how the AirPods sounded and had no issues pairing and connecting them to his Android phone. Although all the actions you can assign to each AirPod can still work with the Android phone, you can't summon Siri because… yes.
Let's talk more about functionality
With Apple and technology seemingly moving towards the more use of wireless technology, Apple does well to not let you lose so many things switching from their earpods (or any wired earphones) to their AirPods. The earpods has a controller that allows you to adjust volume, skip songs, receive and end calls and activate Siri. The AirPods gives users the ability to perform certain actions like activating Siri, skipping songs and answering calls. You can assign a particular action to each AirPod and with a double tap, that action will be executed.
Also, with the sensors in this tiny device you get the luxury of not missing seconds of music time whenever an AirPod is out of one ear. It is a nice touch because you can save yourself some actions on either AirPod since pause and play is just an AirPod removal away.
Problem areas
The likely problems you're expected to face are majorly two things, which I have faced myself.
Sometimes you'd face interference even when the phone is right in your pocket when using the AirPods. It was solved by a simply disconnecting and reconnecting the AirPods!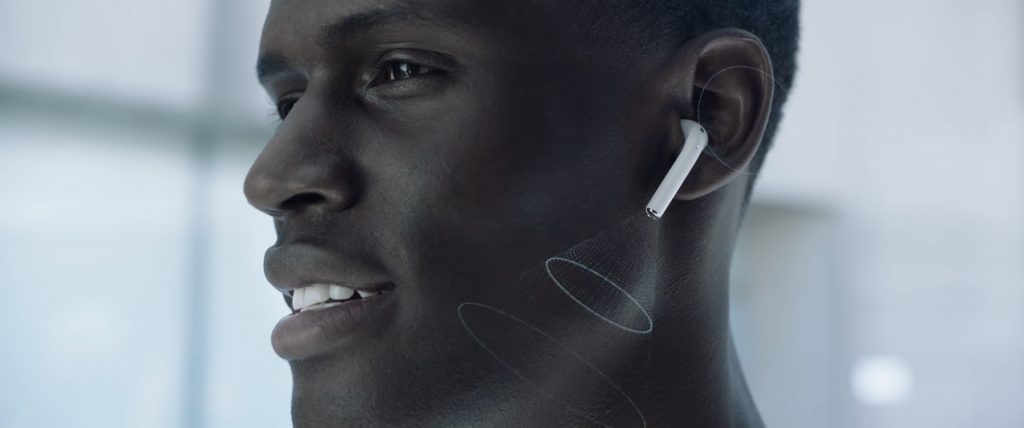 The other issue I had did rather have a strange solution but worked instantly. I started noticing that one AirPod was strangely louder than the other. Discussions on the Apple Help Page suggested I suck air out of the primary acoustic outlet until air freely flowed through from the front and rear vent. Balanced sound returned and I lost no sound quality!
If you do wish to protect your AirPod case from scuffs, it'll be advisable to get a case for it. Although this is not worth mentioning but I would for anyone who can't take white things being soiled. A thorough clean of the AirPods is advisable if you don't want your earwax filling up the vents.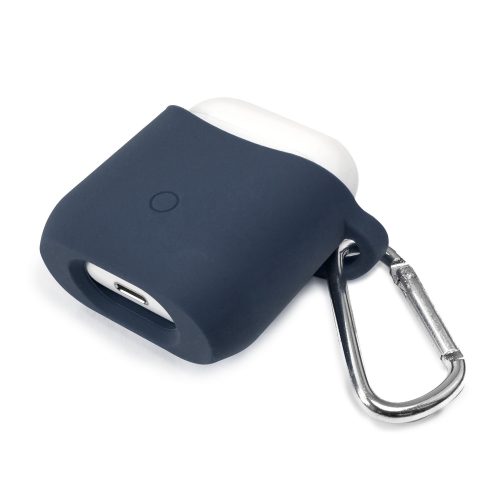 The obvious question mark should be the price. This product seems clean on the eye but fire on the wallet. For A Ghanaian, this choice to purchase an accessory for that price (~800GHC) would be very steep. Well, these deliberations stand as a downside to recommending this to everyone. But if you really love Apple and money no be problem, the Apple AirPods is a perfect caramel pick.
Featured image credit: Our very own Adu Boahene!