Prior to this year, my thoughts on 2016 in tech were somewhat skeptical because 2015 looked like the year innovation tapped the brakes a little bit. We heard all the VR and AI research announcements and it was the year music streaming was finally etched in solid stone but that was pretty much it. We saw firmware updates such as iOS 9 and Android 6.0 Marshmallow being more of routine iterations than revolutionary stuff. 2015 was relatively boring, and the pessimist in me was expecting 2016 to follow that trend. Thankfully, it didn't.
When the first commercially-ready modular smartphone (LG G5)  was announced in the first quarter of the year, my skepticism was replaced with renewed hope for what was to come. My instincts were so right that the LG G5 didn't even make it into my top 5 tech products / announcements for 2016. The smartphone with easily detachable and replaceable parts was detached and replaced with more exciting news in tech. To this point of writing, I'm still indecisive on the products that should make it on the list. Let's see how it goes…
Virtual Reality
Yes, Virtual Reality existed in products like the Google Cardboard and the Samsung Gear VR prior to this year, but 2016 gave us the monsters in VR; the HTC Vive, PSVR and Oculus Rift, which offer a more interactive, realistic, high-end virtual experience. Let's not forget Google also announced the Daydream platform and headset this year. Sales of these headsets thus far have been below expectations but the numbers are still encouraging. On the production side, we can't say content is being churned out but the production rate is still good, if not good enough. YouTube and Facebook are pushing the VR agenda with their platforms which are now compatible with VR / 360 content. To sum it up, everything VR is looking pretty decent. Heck, even porn sites are embracing VR now.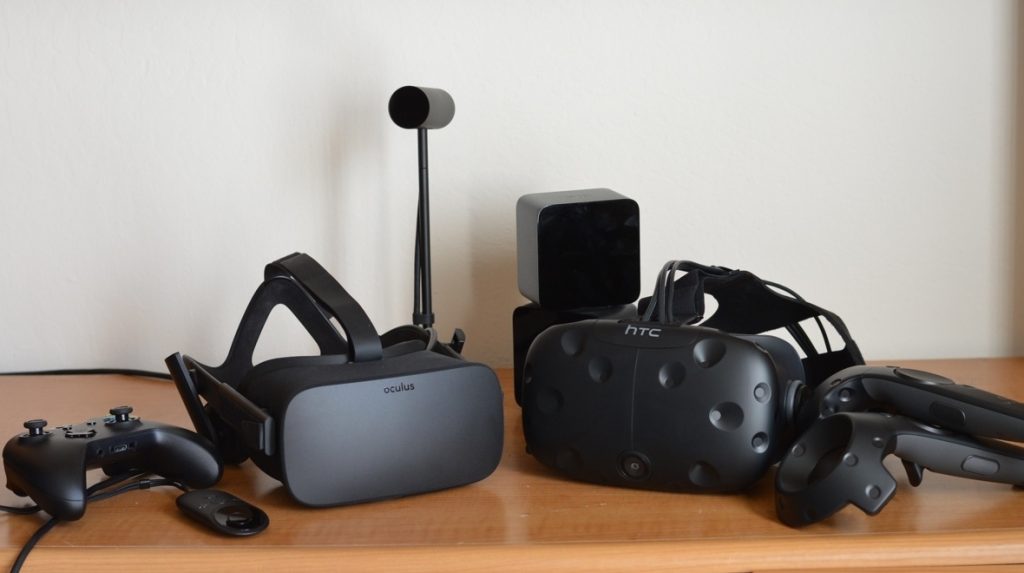 Tesla Model 3
Let's skip the part where I finally justify my obsession with Elon Musk and Tesla; Tim Urban already did that in his posts.
The Tesla Model 3 was announced this year in line with Tesla Motor Inc's vision of accelerating the world's transition to sustainable transport and energy in general. The Tesla Model S and Model X proved to the world that aside being environmentally friendly, electric cars could be ahead of the curve in terms of safety, acceleration, performance and looks. Also, the mile range these cars offer per full charge makes all previous electric vehicle attempts by other automakers look like a joke. These two cars are however parked next to the Mercedes S class and friends in terms of pricing. It's for this reason that the $35,000 Model 3 was an inevitable necessity for sustainable transport to gain mass traction, and boy did it show early signs of achieving that! Tens of thousands of people formed queues not for an iPhone, but for a car they hadn't even seen yet! That's right, they had no idea what the Model 3 looked like before placing that order. The numbers even shot up further after the car was unveiled.  Today, the 215 miles per charge electric sedan has over 400,000 pre-orders. Too bad the earliest owners of the Model 3 have to wait until late 2017 to get their cars.
Credit: Tesla
Solar Shingles
The most interesting news to make the headlines this year was Tesla's (Elon Musk's company) announcement to acquire SolarCity (Elon Musk's other company owned by his cousins and chaired by him). The plan — according to everything I gathered — is to make the Tesla company a one-stop shop for energy generation, storage and consumption (transport). In line with this — and to convince investors to vote in favor of this deal — Elon Musk unveiled  these stunning roofs which he claims are cheaper and 3 times more durable than their traditional alternatives. These roofs achieve 98% of the efficiency the best solar panels in the world currently offer. Degree of insulation can also be regulated based on preference. The best part of this is, they look just like traditional roofs, if not more beautiful! They made it virtually impossible to opt for the traditional alternative.
Credit: Tesla
Google Pixel
I loved the Nexus 6P from last year but it was good to see Google finally embracing the hardware aspect of smartphones with the first ever Google Pixel phone. Apple's iPhones are said to outperform every other smartphone because Apple achieves optimum levels by handling both the hardware and software aspects. No other smartphone maker did this until Google launched the Pixel smartphone this year to finally give Apple a run for its money. Too little too late? Never mind that! The Google Pixel is a compelling device with arguably the best smartphone camera today and Google's AI Assistant neatly integrated into the best Android experience on offer. Google, in my opinion, hit the bulls-eye with its timing. The Pixel was released just around the time the Galaxy Note 7's were exploding all over, and just when people were coming to the realization that Apple wasn't innovating much these days. The Pixel is definitely good enough to keep us talking, even into 2017.
Credit: Droid Life
Microsoft Surface Studio
The rules should be changed; this PC should be eligible to contest the next Miss Universe beauty pageant. Even Steve Harvey Jobs would crown the Surface Studio as the most beautiful work of art in tech this year. Microsoft snatched the creative market with this one. The stunning 28″ touch display with the most flexible hinges liberates creatives to have too much fun with their work, and the "dial" periphery is a classic example of not knowing you needed something until you saw it, as it offers an exciting new dimension in PC use. Microsoft also made its intent of coming for the iMac clear by packing the Surface Studio with impressive high-end power and performance. It's arguably the only piece of tech I'm desperate to have on my desk right now. Do it for me, guys. It's just $2,999.
PS: That introductory video leaves me teary-eyed anytime I watch it. How can a video be so damn inspiring?
Credit: Microsoft
Honorable mentions
The LG G5 and Motorola Z for daring to go modular (or something close)
Xiaomi Mi Mix for giving us a bezel-less phone
The Snapchat glasses! Definitely an interesting product I will continue to keep tabs on
Self-driving car capabilities, particularly with Tesla Autopilot and Waymo (Google)
Google Home and what it's doing with artificial intelligence and home automation
RIP
Project Ara. We were hoping you'd give us true modularity in smartphones
Galaxy Note 7. You were truly more than just compelling. Sad you had to blow up the wrong way
CyanogenMod. You offered one of the best UI's in smartphone OS history.
Apple's self-driving car. Haha.
I'm looking forward to more cool tech in 2017 with strong optimism. I can't wait to see what Amazon Echo and Google Home have to offer next. Samsung's Galaxy S8 promises to give us something new in AI. Tesla's model 3 finally comes to market and hopefully the first set of solar shingles will be installed on homes.
Augmented Reality in particular is something I'd like to see more of. Pokémon Go and Snapchat gave us a glimpse of this "mixed" reality but that wasn't enough. I'm hoping to see more practical and useful applications of augmented reality and more standalone AR glasses/headsets announced at least. AR excites me more because it's not as restrictive or confining as the virtual reality experience. Let's hope augmented reality finally makes its breakthrough in the coming year.
May 2017 be filled with lots of oooh's and aaaah's in the tech scene. May "innovative" be used a lot less loosely and only in befitting instances. May we get our hands on all the gadgets we love (especially that Surface Studio), and may the gods of tech answer all our wishes. Can I get an Amen?
Featured image credit: empoweringthecustomer.com