I have recently developed interest in automobiles although the reality of their luxury pricing always strikes my ephemeral enthusiasm. I had the esteemed opportunity to learn about the intersection of automobiles / mechanics and technology from my friend Ben. The contagion of modern automation and Artificial Intelligence in everything seems to spark quite a dilemma with all enthusiasts.
I had hands-on experience of both Apple CarPlay (New iOS 13 betas) and Android Auto (Old software at that moment) and these are my bubbling insights.
Summon All Auto…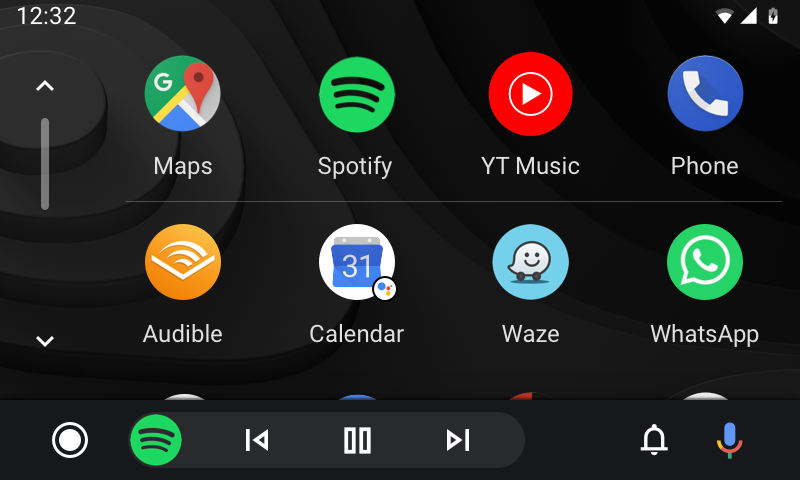 Android Auto has been in existence for a while now and has started catching some buzz around modern cars. Google's software maintains domination in every smart product excluding automobiles. Android Auto is a stand-alone mobile app that Google made to provide a utilitarian dashboard for road direction and infotainment. Of course, Google Maps is a prevalent feature when it comes to commute, therefore it is likely Google services would be a definitive factor for people to choose Android Auto.
Auto in its early ages was buggy and less practical due to UI design, although it did get some recognition in the emergence of smart car services.
Pros
Google Maps and Waze on your dashboard makes finding routes simple and eases the hustle in dodging traffic jams.
Google Assistant is a neat feature to have on a commute. It helps a lot since it is a lot more understandable and intuitive.
Home UI looks simplistic and practical. Notifications glance through subtly and music slides from the bottom of the layout.
Cons
Reachability: First of all Android Auto is not in Ghana and most African countries. Although a few tweaks can get you the app, it may be unsafe to download from unknown sources other than Play Store.
Bugs in connection due to the lack of support for most cars.
Lots of tweaking and configurations to get Spotify working properly. (May depend on your car)
Take CarPlay For A Spin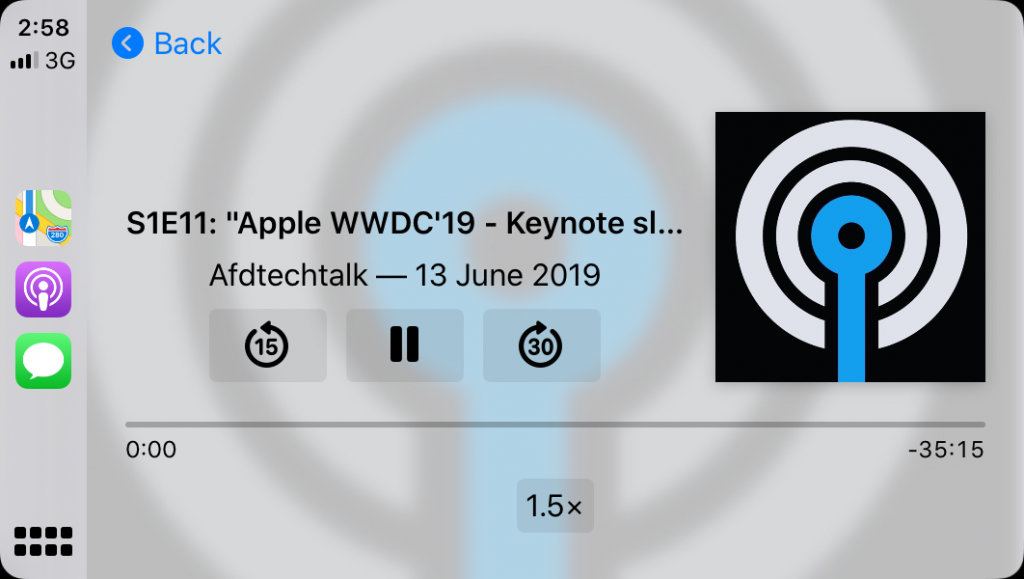 When I plugged in my iPhone to try CarPlay, I felt like I had "matrix"-ed my phone to a whole new world. The design feels so Apple-like as usual, with clean minimalist interface build and design and icons looking big enough and colorful just like the home screen. CarPlay felt more like an extension of iOS than a standalone as it was intended to. CarPlay was released in iOS 12.1 although the initial unveil was back in 2014. CarPlay comes in dark mode and light mode.
Siri's suggestion works in a split-screen layout and answers from commands come out as audio. CarPlay had a handful of apps compared to Android Auto due to Apple's grapple on their OS. Apple Music functions well on CarPlay since its Apple's own stock app. You can enjoy Beats1 Music Radio while on your way to work or tune in on your favorite podcast with the default podcast app.
Pros
Works without the hassle of downloading a separate app or scrolling to connect.
UI feels part of the car, getting out of the way for you to give it commands.
Mirroring of Google Map locations makes driving easier.
Cons
Although CarPlay supports other Maps applications, its stock Maps app lacks so much information about routes and navigation
Siri is a bad Assistant in taking commands and delivering tasks.
Parking
On my cruise around Accra following Google Maps, it hit me, what would have happened if Google's Android was exclusively on Google's Phone competing with Apple which hypothetically would have its iOS distributed to OEMs the way Android is?
CarPlay and Android Auto seem to clarify the Google VS Apple (Android vs iOS) scene a bit. Apple Carplay can be found exclusively in premium cars such as Mercedes Benz or BMW although the software expands in a wide range of mid-tier affordable range of modern cars today. Some of the car manufacturing companies charge a fee to have CarPlay installed in there albeit they have their own dashboard operating system with in-house AI for customers. In hindsight, CarPlay is in more cars than Android Auto, due to the demand for the service and let's face it Auto has had a bad beginning.
Anyway, my experience with both software has changed my perspective on Google and Apple. Soon, the competition would lead the way for more wild iterations and intersections. For now, we wait for the cross-over episode (Mr. PeanutButter).
Share your experiences plugging in into either CarPlay or Android Auto. Thanks for reading.
Featured image credit: stuff.tv