It's been a crazy past couple of days for the mobile phone industry…whew! We had always known Samsung was going to announce a device with a foldable display this year but Royole  snatched the bragging rights by hastily announcing the Galaxy's first ever foldable phone, the Royole FlexPai earlier this year. The Royole FlexPai is the sort of device that companies rush out when they feel the absolute imperative to be first with some new technology. Even The Verge described it as awful.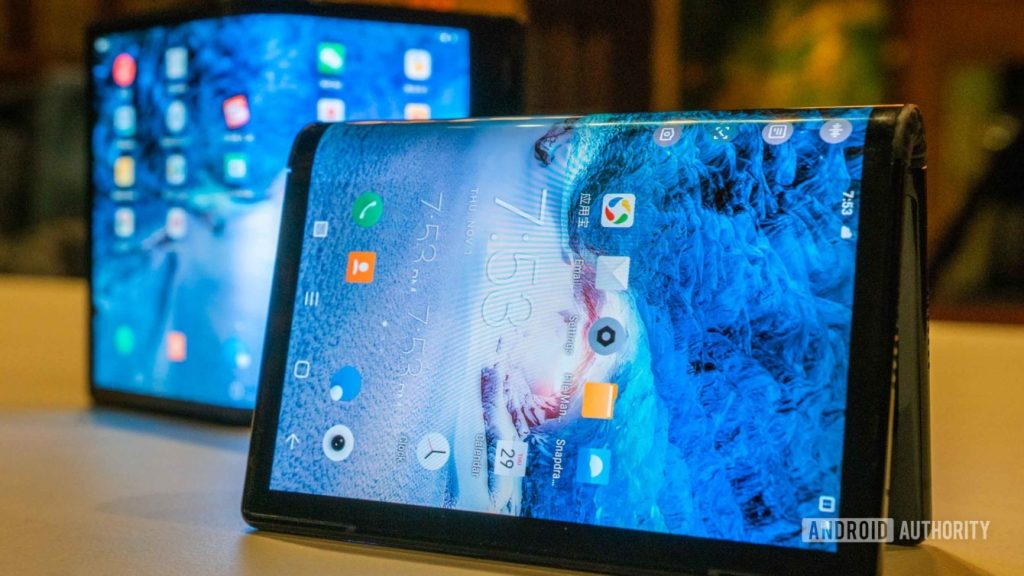 Samsung kicked things off last Thursday with the announcement of the Galaxy Fold, its take on a smartphone with a foldable display. They also unveiled the not so secret Galaxy S10 line of devices. For a 10th anniversary showing, Samsung brought the heat and is ready for smoke. I personally am very impressed by the Galaxy S10+ and I'm considering getting one (that prism white is a thing of beauty).
Samsung Galaxy Fold
6 cameras
2 batteries
12gb RAM
512gb Storage
Universal Flash Storage 3.0 (eUFS)#Samsung #SamsungEvent pic.twitter.com/g894wNNIQS

— Afdtechtalk (@afdtechtalk) February 20, 2019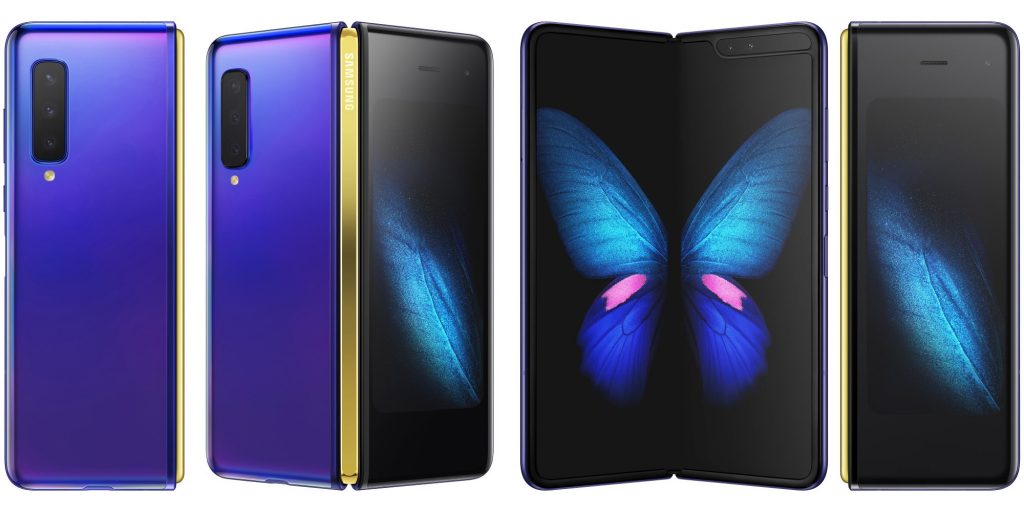 This article however is solely going to be focused on the craze that is foldable displays. 2017 was all about cameras with dual lenses and other features. Last year was all about bezel less displays with notches, pop up front facing cameras, punch hole camera cutouts and any other gimmick smartphone manufacturers could think of. We are only two months into 2019 and we already have a raging 5G and Foldable smartphone war going on. Royole, ZTE, Samsung, Huawei, LG, Oppo and even Energizer have announced devices with foldable displays, but let's focus on the two giants that is Samsung and Huawei because they are the only ones with mass production capabilities. Samsung is rumored to be capable of producing 1 million units a year while Huawei will do something around the 200,000 figure.
The tech world barely wrapped its head around the Galaxy Fold announcement and along came Huawei with a hold-up-wait-a-minute moment of their own. Huawei calls their iteration of a foldable device the Huawei Mate X and my word, it's stunning. It managed to make the Galaxy Fold look outdated in record time. Design wise, the Mate X looks way more thought out and properly executed than the Fold. It folds from the outside rather than the inside like the Galaxy Fold does, thanks to some fancy hinge technology that Huawei calls the "Falcon Wing".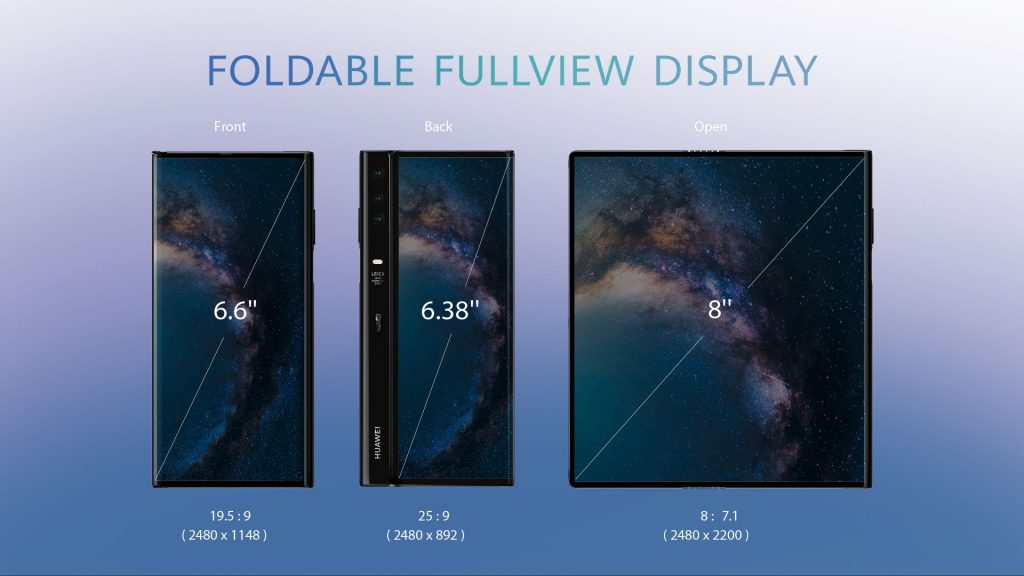 The Mate X has considerably more screen real estate than the Fold when fully unfolded, going across diagonally at 8" versus 7.3" of the Galaxy Fold. The Mate X starts at 8GB of RAM and 512GB of storage while the Galaxy Fold ships with 12GB of RAM and 512GB of storage. The Fold obviously looks more powerful on paper but we'd have to see when these devices actually come out. The Mate X also beats Samsung when it comes to battery capacity. It packs a whopping 4,500 mAh battery compared to the the 4,380 mAh battery of the Galaxy Fold. Huawei didn't go into detail about the cameras but the Mate X has 3 cameras fitted to a narrow horizontal bar that also house the charging port and the power button that doubles as a fingerprint reader. The Galaxy Fold, on the other hand has SIX cameras; three at the back, two inside the fold and one in front of the front cover display.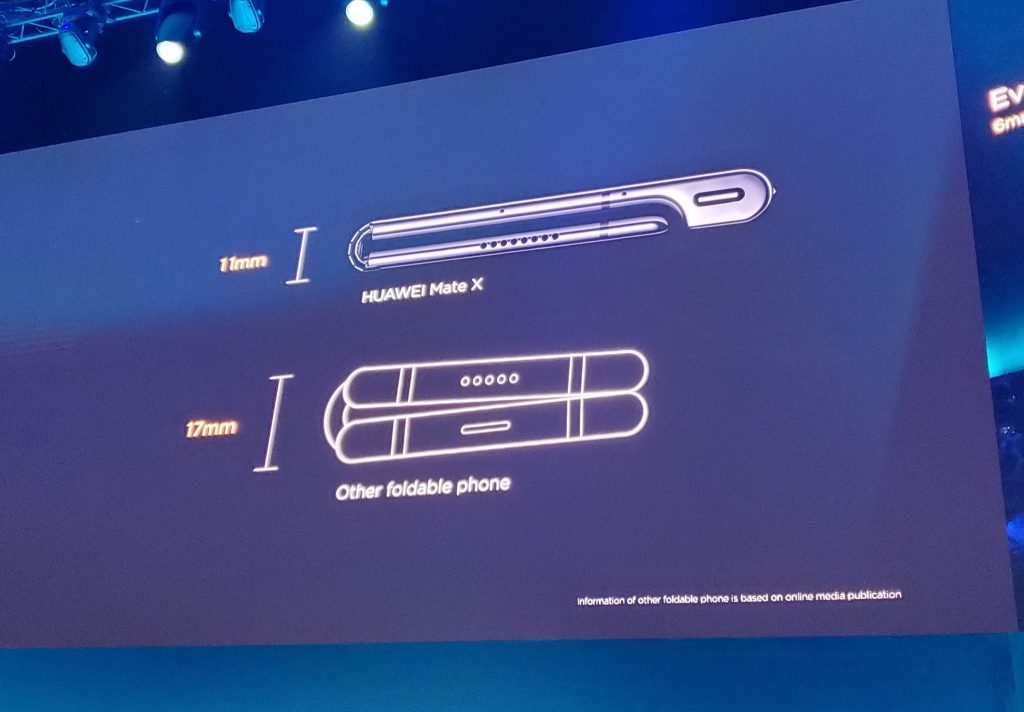 Look, these phones aren't cheap. If you buy one, just know you're being billed the direct cost of the R&D that went into the making of these devices. The Huawei Mate X starts at a jaw dropping $2,600 and even though I wouldn't consider the Galaxy Fold a cheap device, it manages to soften the blow of the Fold, with it starting at $1,980.
I am excited to see what the year brings and how fast the technology surrounding foldable displays evolves, I mean it's full on warfare out there. Eventually the technology will get cheaper, prices may level out and that means more people will buy these devices which will push developers to create apps for these gorgeous displays.
Could devices with foldable displays be tablets trying to resurface in another form? We could argue that apart from iPads and and a couple of others, tablets weren't quite commercially successful because they couldn't replace laptops. With smartphones fast approaching  their asymptotic maximum with respect to features and pricing, what better way to milk customers than merge phones and tablets into one and charge a hefty price for that "innovation"? I don't know if I know how I feel about foldable devices but we live to see.