Designers and developers/coders! Figma & GitHub in partnership with Ingressive invites you to participate in the Figma & GitHub Hackathon 2018. Compete and collaborate as a member of a team to come up with an idea and turn it into a functioning prototype. The Figma x GitHub hackathon is targeted at designers AND developers using both Figma & GitHub tools.
Figma through its Global Design Community (launched in May 2018) and in collaboration with GitHub, aims to activate ongoing conversation about the key role of next generation of tech professionals to the burgeoning tech scene in Africa while highlighting their contributions to the economic growth and development of the region.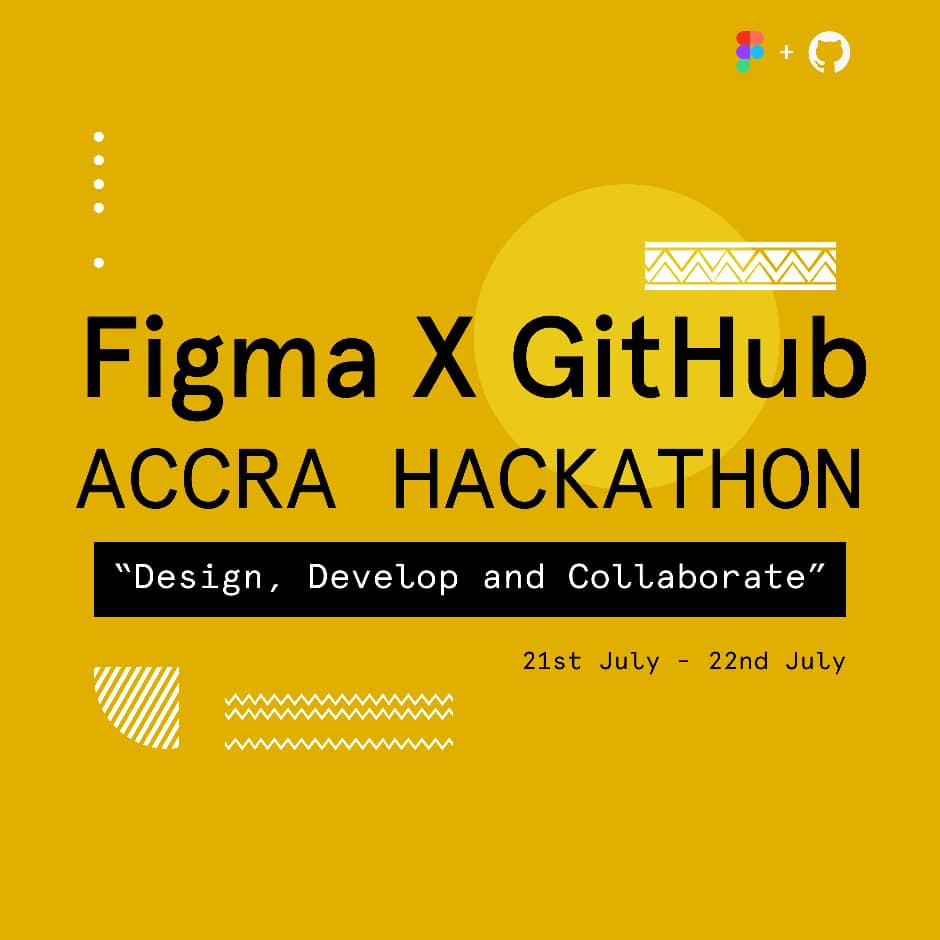 Hackathon Sponsors
Figma is a browser-based collaborative design tool for individuals and teams creating digital products. GitHub brings together the world's largest community of developers to discover, share, and build better software.
Problem Description
Software is taking over every aspect of our lives, and while tech gains strength, within technology design specifically is growing even faster. A well thought, useful digital product best comes to life when there is active collaboration between software engineers and designers.
Themed "Design, Develop, Collaborate", the hackathon will be energetic and highly rewarding event where teams consisting designers and developers/coders collaborate on project ideas.
Teams are required to create software solutions in one or more of the following areas: Education, Healthcare, Energy Shortages, Food Shortages and Unemployment. These represent some of the most pervasive problems and opportunities on our continent (and the world).
You're not limited! Build a product that solves a tech, social, economic or environmental problem and positively impacts your local community — your team might just win the amazing prize and swag. The Grand Prize for the Hackathon will be awarded to the project team that is most innovative and demonstrates how an actively collaborative product team brings positive change.
To Register, kindly visit here.