Finding the perfect smartphone without shelling out flagship-level money can be a hassle for the average person. Especially when your needs in terms of a smartphone choice are weightier than the piggy bank or susu box that sits in the corner of your bedroom. Let us have a quick look at what your options might look like if you want a trendy and fast smartphone but cannot cough the money required for high end devices like what Apple and Samsung usually churn out every year to spar with each other.
At the time of this writing, my beloved Lumia 950 is showing signs that its days with me are numbered and might soon depart to smartphone heaven. I do not happen to be enthusiastic about smartphones myself but being a technocrat I need to replace it quick with something that would really serve me well on a budget. So this article is for me,… and it is for you too.
I limited my search to smartphones that were released from late 2017 till date. Other things considered over here is the practical use of the device i.e. calls, emails, social media, camera quality, battery life and durability. Obviously the final sieve to our search will be how much it would cost and how easy it is to purchase one in Ghana. In my opinion the average middle income earner in Ghana earns between GHS800 to GHS2000. I believe one would be willing to expend a month's worth of income to get a phone to fully suit their needs and lifestyle, so sorry Apple fanboys but no iOS devices are allowed here. Most of the phones here are priced according to standard retail price but hey, this is Ghana; it is possible to get great deals on these devices if you hit the streets. Accraaaaaaa.
Nokia 7 Plus
Nokia has a solid legacy in building great smartphones. That may have fallen during the Lumia era but it is undeniable how good this phone is for a comeback. It has an aluminium body with a compact 6 inch display with 1080 x 2160 screen resolution, hybrid dual sim, 4GB of RAM and 64GB of internal memory. It ships with Android 8.1 out of the box. There's a fingerprint reader alongside various other sensors. Battery life is pretty decent with 3,800 mAh and can easily get you through your day. Where this phone really shines is the camera. There is a dual 12MP+13MP camera setup and a 16MP selfie camera all with Zeiss optics to make sure all your photos are Instagram and Snapchat ready. I recommend this for anyone who loves taking good photos. Get it here for GHS1650.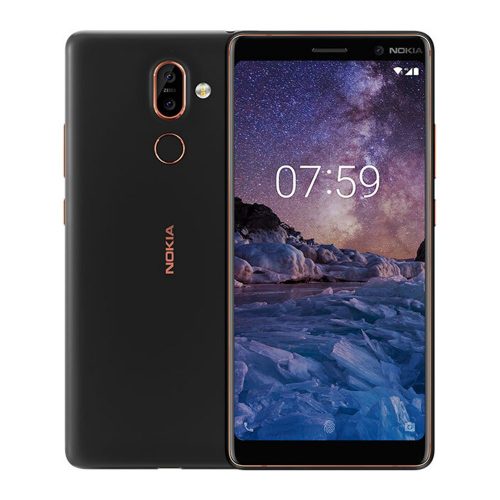 Xiaomi Pocophone F1
In a nutshell this phone must be the most daring on this list. It has everything and I mean everything flagship devices from top-tier companies can boast off. There is a 1080×2246 screen, infrared sensors for facial recognition and unlocking, 12MP + 5MP dual camera setup capable of taking 4K and slow-mo videos, 20MP front camera for sweet and crisp looking selfies, a 4000mAh battery and oh, oh, the notch! Did I forget to mention that is fast? Nothing less could be expected from the octacore Snapdragon 845. It comes in two configurations; 64GB / 128GB with 6GB RAM or 256GB with 8GB of RAM. As to how Xiaomi managed to package this at a jaw-dropping price beats me. I call this phone the Flagship Killer. It would be very difficult to find a great all round phone at this price. Comparable premium smartphones will cost you a few more thousands of cedis. Get the 64GB version for GHS1680 here. If you have some GHS200 more to spare you can get the dual-sim 128GB version here.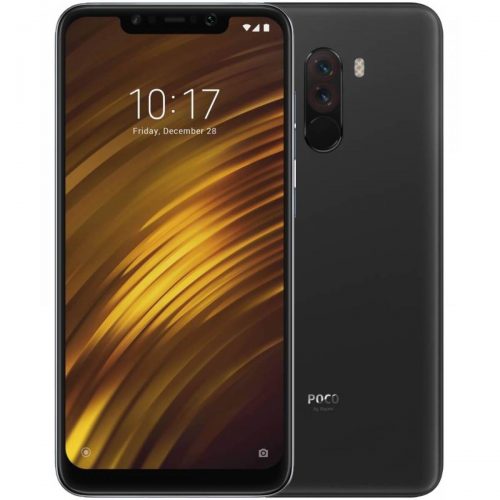 Huawei Y9 2019
The Huawei Y9 is a solid phone that gets the job done. First thing you would notice about it is the design and curved body which sits comfortably in your hand. It does not end with the looks as every other thing about this phone is refreshing to experience. It has a 6.5 inch screen with 1080 x 2340 pixels. There is a dual camera setup of 16MP + 2MP and a 13MP selfie camera as well as a fingerprint reader. It packs a 4,000 mAh battery similar to the Pocophone above. There are two configurations it comes in as well; 128GB with 6GB of RAM and 64GB with 4GB of RAM. I have not had much success finding the 128GB online (kindly let me know if you do) but here is a link to the 64GB version at a cool GHS1090. The price of this phone is good in terms of value for money. Get it if you are looking forward to something solid.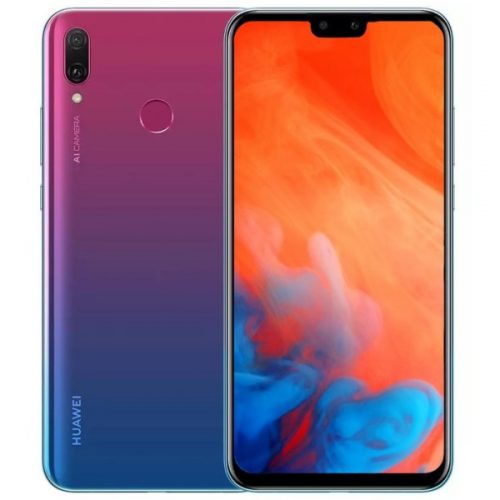 Nokia X5
Remember the Nokia 7 Plus we already talked about? Let's just say you did not have enough cash for that one but still want a Nokia device. My next pick would be the Nokia X5. Although slightly less impressive than other devices on this it does deliver on its promises. It has a 5.8 inch 720×1520 display with a notch for the 8MP front camera. There is a 13MP + 5MP dual camera setup on the rear. There is 64GB storage with 4GB RAM. The body is durable as expected from a brand name like Nokia and it is excellent performance wise. Grab it here today for GHS900.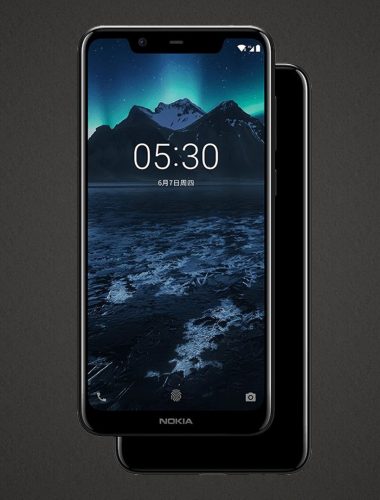 Xiaomi Redmi Note 6 Pro
Okay, so initially my mind was set on the Xiaomi Mi A2 as my next pick given how well blended its features are with the price. The headache here is how difficult it is to find this phone in Ghana unless you hit the streets so I had to consider the other phone which was right on its heels. The Xiaomi Redmi Note 6 Pro is another must have I would recommend right now. It has a 6.2 inch 1080 x 2280 screen, dual 12MP + 5MP camera setup with a (surprise) dual 20MP + 2MP selfie camera while packing a 4,000 mAh battery to light em all up. My money is on this one for its camera quality. The 64GB versions come with 4GB RAM with the 32GB versions having just 3GB. It performs really well considering the price range. My only reservation is that just like a lot of phones on this list with a big battery and a notch this one might not stand out necessarily as being a deal breaker. All the same I would urge a buyer who wants an all-round wonderful camera experience to bag this one. At GHS1076 you can pick up the dual sim version here.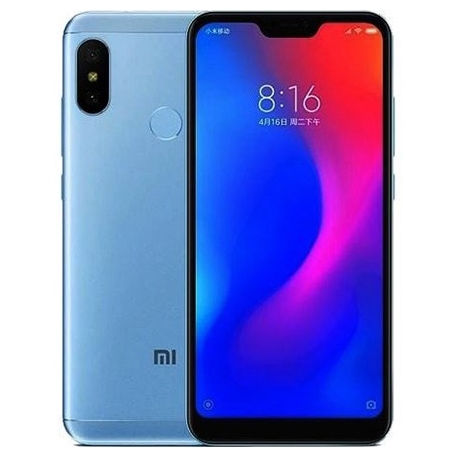 Samsung J720 Duo
Now we have a phone from an A-list manufacturer here. The Samsung J720 comes with a 1280×720 screen which is quite mediocre but understandable given the price. With a phone this good something had to take a hit for it to become affordable. The Super AMOLED screen makes up for that anyway. It has a powerful Octacore processor with 4GB of RAM and 32GB of internal memory. You might want to consider an SD card for this phone. The rear camera is again a dual setup with 13MP+5MP while it sports an 8MP selfie camera. The photos may not be as great as other phones listed above but hey, look at the price again. Samsung managed to squeeze impressive performance out of a device with a 3000mAh battery so it does well to get you through your day without any stress. With their reputation for making durable consumer-friendly phones I would vouch for this phone any day over other phones in its price range. I recommend this for anyone who doesn't like to compromise on performance. Get it here for GHS985 and thank me later.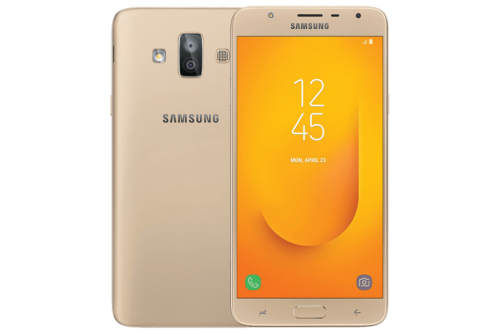 Samsung A7
The Samsung A7 hits that sweet A-spot between the elite Galaxy S-series and Samsung's low tier smartphones. This phone comes with a 2220×1080 pixel Super AMOLED screen. I guess Samsung's answer to the screens their competitors make is to Super-AMOLED-everything. There's two configurations here too; either 128GB with 6GB RAM or 64GB with 4GB. At the price range it might look like other contenders on this list don't need to make a statement but well if they do this phone's answer is a triple rear camera setup. Aw yeah, under the hood we have a 24MP+8MP+5MP camera coupled with a rich 24MP selfie camera. The spectacular ultra-wide angle photos this phone coughs up will make you want to breakup with your iPhone. It has an octacore processor with 3,300 mAh of battery life to keep you going. What's the fastest way to become a professional photographer with nothing but a phone? Buy this device here for GHS1449.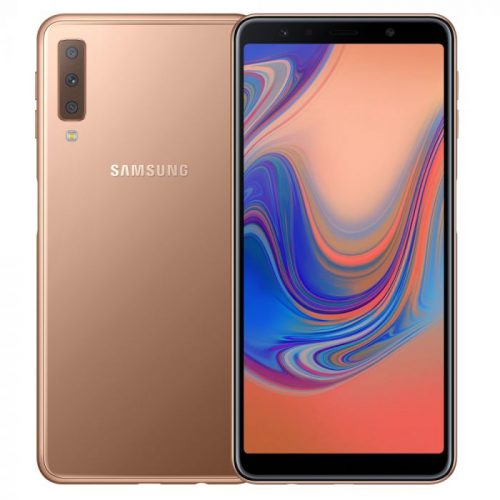 Huawei Nova 3i
The Nova 3i is also known as the P Smart+. Looking at this phone's dapper design and the price tag it's needless to say that this is a poor man's P20 Pro ;-D. It has a 2340 x 1080 pixel screen with a glass and metal body which will make you go ooooh and aaaah when you hold it. The glass is really glossy and reflective; seriously you could defeat Medusa with this thing. There is a dual setup for both rear and front cameras which is 16MP+2MP and 24MP+2MP respectively. Both cameras are equipped with Bokeh filters. The facial unlock and fingerprint sensors add an extra layer of security to this device. A 3,340 mAh battery provides enough juice for this phone to get you through your day. Let me say that the major selling point for this phone is that it comes with 128GB of space and 4GB RAM. That's a lot of space for the price range. Do you love photos and hate deleting stuff from your phone? Get it here for GHS1319.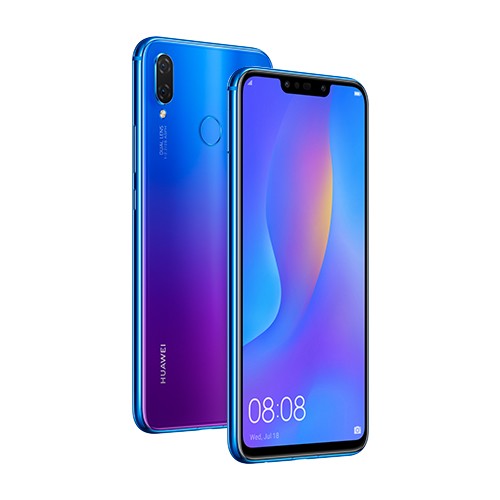 Honor 7C
The Honor7C is part of Huawei's Honor line of mid-range phones. It comes with a 1440 x 720 pixel screen, 3GB of RAM and 32GB of internal memory. There is a dual camera setup of 13 + 2MP and an 8MP selfie camera. It has a fingerprint sensor and is capable of facial unlock which can come in handy. With 3,000 mAh of battery power this phone performs neatly and is worth a short. There is nothing fancy over here. Just a phone to serve your basic needs with near-premium quality. This is good for busy people who want a durable device to spend their working days and nights with. Grab it for GHS899 over here.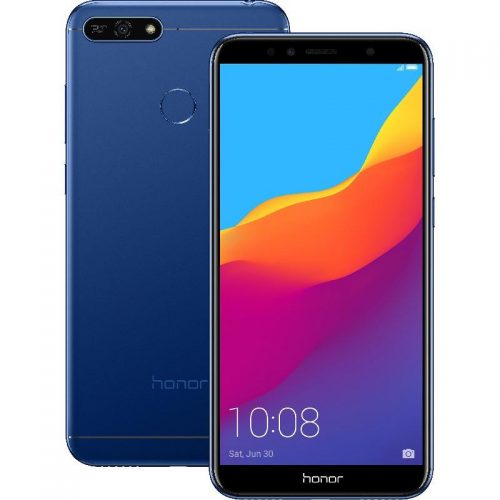 Oppo F9
Not many people know about Oppo but it is a highly underrated brand which makes phones for people who are not on Samsung or Apple's radar. The F9 has a refreshing look with a stylistic notch much different from the others on this list. There is a 2340×1080 pixel screen which is almost bezelless, fingerprint scanners and a dual camera setup of 16MP+2MP. The 24MP selfie camera offers really cooling looking shots of yourself. The 3500mAh battery powering the octacore processor might not seem to be much for this phone but real life usage proves otherwise. Oppo made this phone with something they call VOOC charging which gets the battery from 0-100 in under an hour. It runs its own version of Android 8.0 called ColorOS 5.2 which is quite dandy and offers a lot of features unavailable in the stock Android ROM. This phone takes a detour in many areas from what other manufacturers have to offer and is highly recommendable if you want to have a beautiful and powerful device which stands out from the lot. Get it here for GHS1390.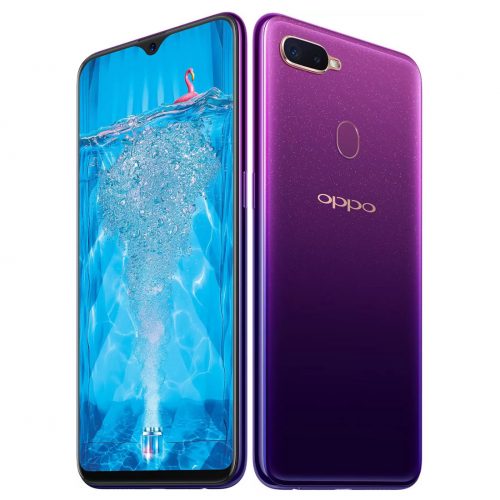 All prices quoted here represent the market value of the phones at the time of this writing. Is there any phone you think I missed? Drop a comment below and let me know.