Cracked: My Google Pixel Experience 
I recently started using Android again, and it had to be the Google Pixel 3 which I bought online— knowing the risk. The exchange was quite stressful but gently worth it. The problem with buying online is something that comes with potential disappointments — no accessories and suspicious dealings. Nevertheless, here is a rant, a story and a review of getting into the Google Pixel Experience.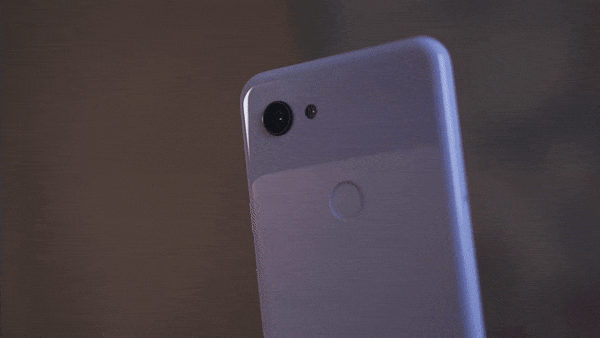 Overview // Story
The experience with the Google Pixel 3 left my expectations cracked— I was an avid fan who wanted to see MadebyGoogle compete with Apple so bad. Interestingly, my screen cracked just at the honeymoon phase, this mauled my excitement to the core. The pain in having your investment slip right in front of your eyes is an intense and somber experience. Looking at the numbers that Google has had after each years' unveil of their flagships, there is an interesting connection with the sales affecting user experience after purchase. 
I got used to getting that eye stare from my friend after a day or two of the crack accident. My phone had an evident crack at the top left edge near my wide-angle camera— cracked smartphones get the hate. My carelessness story starts from my search through "Circle" and online markets like Kikuu and Alibaba in search of a screen protector and a case and ending up futile with neither. I had an inappropriate screen protector that I thought would be cool for a while until I get the legit protections. Well, pixel devices are rare devices in the Ghanaian market moreover their sales in the global market meant alarming shortages of accessories and repair essentials. And this discovery is among the important factors in purchasing a smartphone — support is now much more important than ever and deciding to move into an ecosystem needs more consideration. However, in comparison,  the Apple accessories market is so beneficial to the average smartphone buyer; finding a cable or elegant case is pretty easy.
Pixel Features Drops // Smart Delights 

The upside to having a Pixel phone apart from the camera which I would get into is Updates. Support is way important for me personally, and the Google Pixel delivers fast clean updates and yep betas for keeping up with the latest and greatest features. My Pixel comes with monthly updates that bring new exciting features which can change the way I use my phone most of the time. Security is also another area to think about when it comes to Google Pixel's monthly software updates but I am not looking forward to that since I know Google knows probably too much already so privacy is out the window— my Youtube ads tell. I am easily surprised by future features and upgrades especially on a product that is a flagship.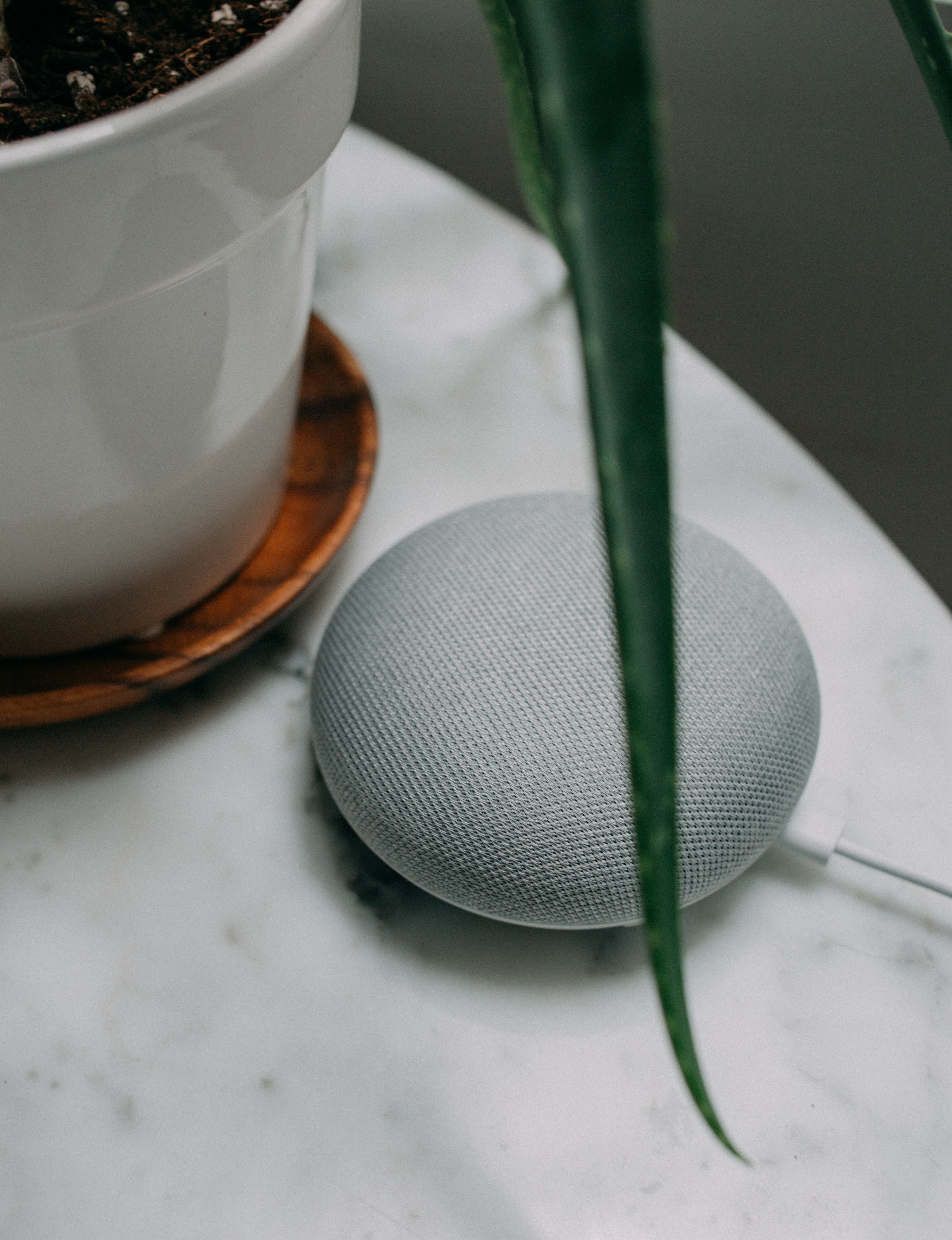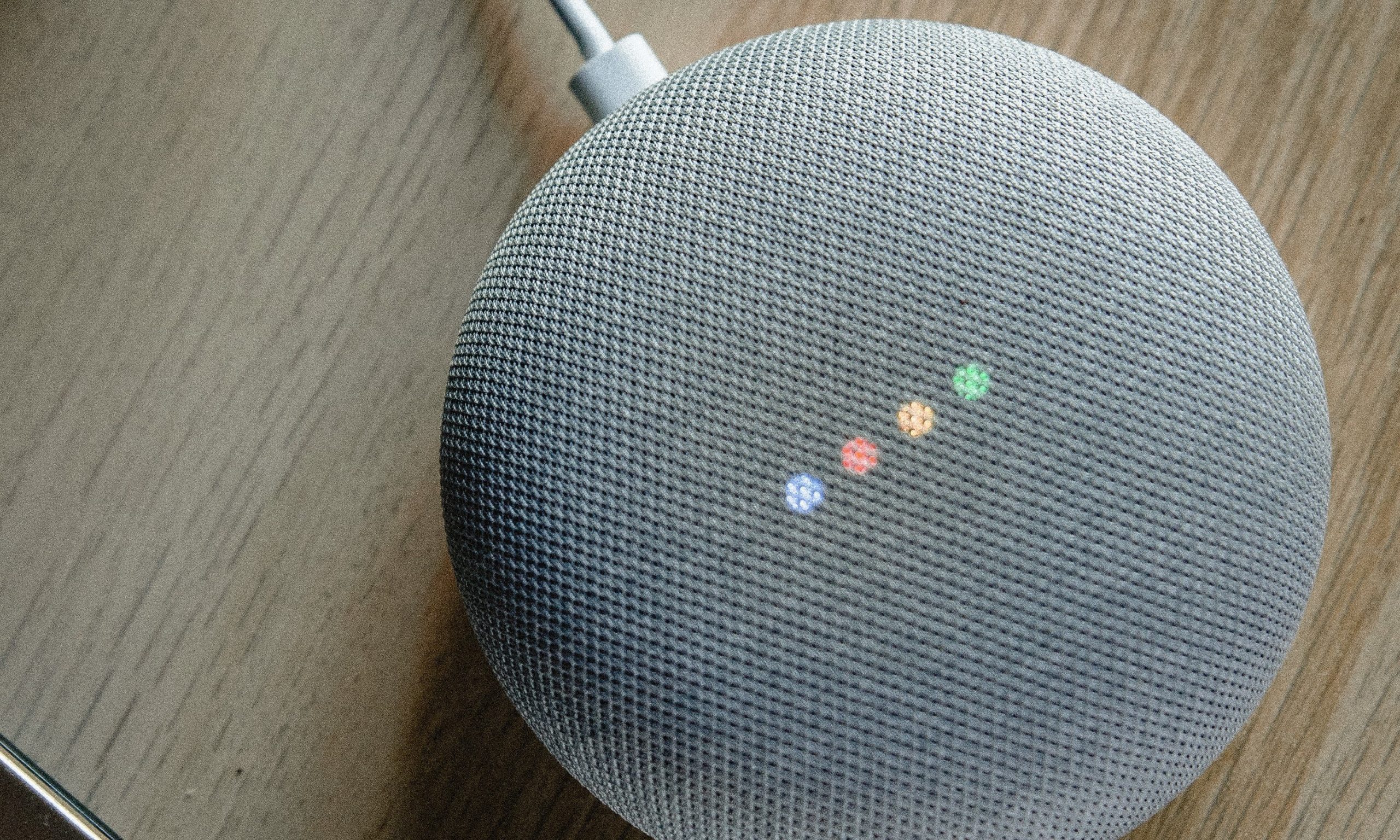 Assistant helped me love my phone more and appreciate tech in urgent situations. I mostly have the always-on feature(no more ambient mode) on, silent on and remove notifications on the lock screen to be out of the online zone for my reading time and outdoor cloud gaze. It is satisfactory to have your assistant give you a list of messages you received earlier and interact with it for queries like word definition and facts. Sometimes having all the music on-demand at the sound of your voice feels like a superpower. You could even take it a step further by having routines in your morning rise, commute or sleep in. Routines work so well with a Google Home device(Google Nest Mini) —  which I was almost purchasing at the last minute but upon reflection, I would need smart bulbs and devices to even need that. 
Do Not Disturb is an amazing cake to have. I created a rule in settings to have Do Not Disturb on when I have an event in Google Calendar. This is a noteworthy feature to have. I was also able to break the infinity cycle mostly in the evenings to relax and read with the Google Assistant, always ready to assist with any command.
Privacy Concerns: Eyes everywhere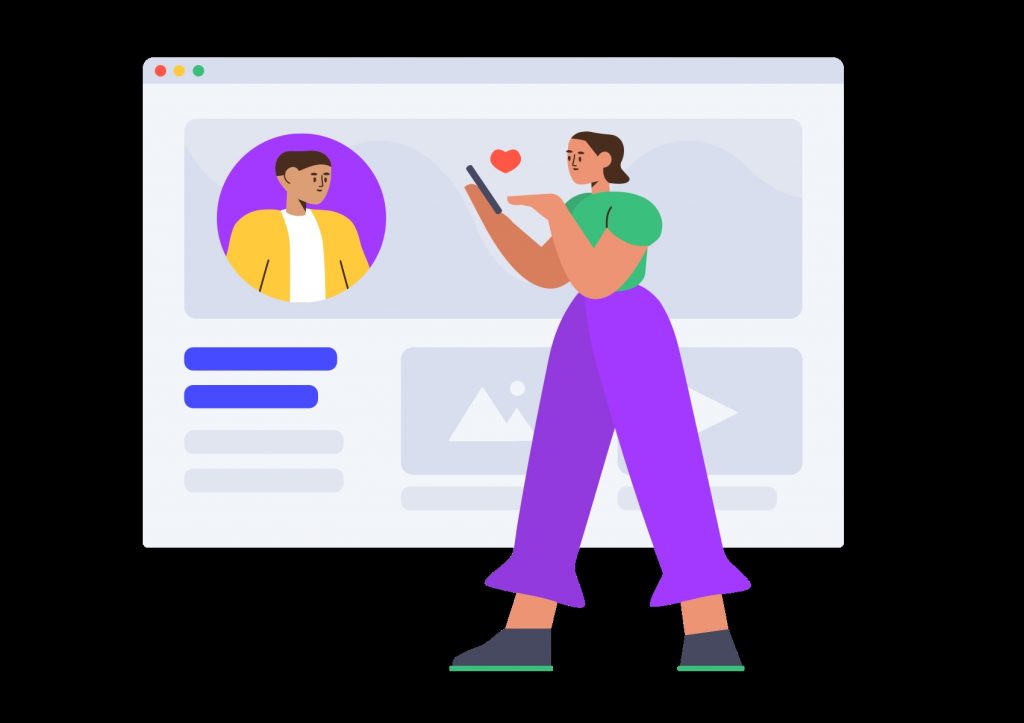 Google protects you from the wolf (hackers, spam & scam and online attacks)  despite selling all your data as it knows everything about you. You get to have good personalised features like in Google Maps and smart WIFI detection at your home or the places you visit. It is quite scary when I checked my browser history and data in my Google Account and found how insane I don't care about privacy. I wish I was that concerned about online privacy— probably not optimistic about the protection of data when corporations want all of it. 
The upside of "eyes everywhere" in your pocket can be satisfying in locations and small smart notices. Google Lens is insanely magical and Google Maps is the best companion to have — no argument.
Getting Used to
There isn't that much of a learning curve getting used to the Android OS, but it is somewhat of a mixed bag. I had a plethora of curious stares and questions that showed a lot of people have never heard of the name Google Pixel or even knew Google made a phone for that matter. 
While the camera is god-level in smartphone photography, I still have mixed feelings on it. The shots are so good: portraits, selfies and regular camera shots. The exceptional taste of the pro-level camera processing with math (flex) and insane image quality made me fall in love with photography and natural elements. The camera produces exceptional images with great sharpness and detail however its video prowess falls short when compared to my erstwhile iPhone SE. It was always an exciting experience taking out the Pixel 3 for a shot. The Google Pixel 3 at the time was the best in smartphone camera quality— the Pixel 4 swept that title with ease. I thought Google would have upgraded the camera of Pixel 3 the same way Apple does IOS updates since they both happen to have the same chip and camera but I was disappointed. 
Take a picture and enjoy your sky cheese while you are at it. Astrophotography and Night Mode are astronomical advantages in the Pixel Experience. 

Battery Life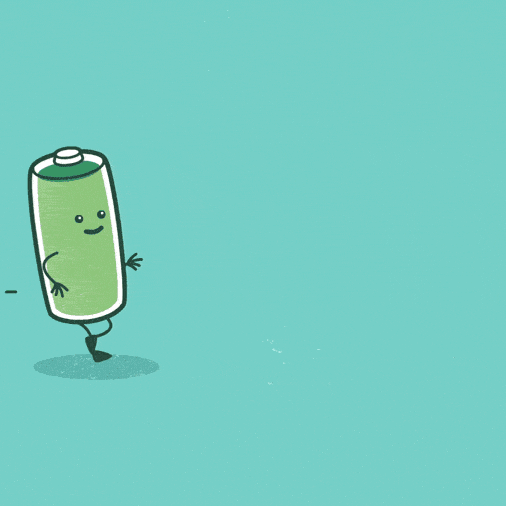 There is a confusing notion to rate battery life using screen usage and idle performance. I have had decent battery life experiences on some odd days and the far opposite on normal days. My feeling on the battery life of the Google Pixel 3  is mixed. But what I can say is this – having to always sacrifice essential features to use a smartphone to the best performance for an optimal amount of time is disappointing. It is a disregard of customer experience that genuinely leaves me irate on most days to charge my device various times in a day (18W Charger is pretty fast so far, 1+). The marketing on the Pixel 3 would argue that the Pixel's battery life is outstanding, and their cold burns on their competitors about battery optimization are undisputably incoherent.
I had on most good days 3 to 4 hours of screen on time and sometimes squeezed some minutes to add. There hasn't been a day I haven't worried about my battery life when I was extensively using the Pixel 3— Bluetooth on, always on-off certainly and light mode. I managed to pull this experiment off so I could have an all-day battery life, was it worth it?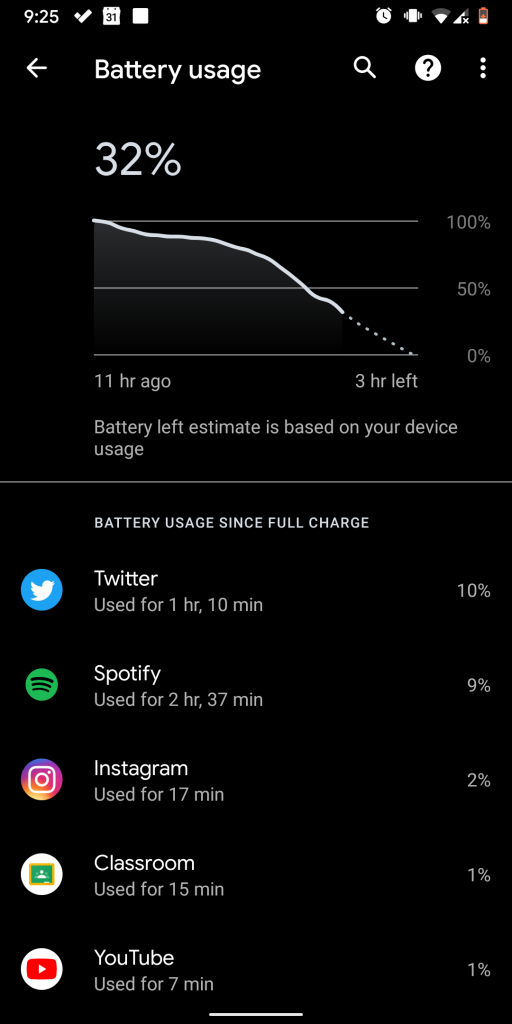 Gone Features // The New Flagship only
Imagine buying into the idea of a phone and losing features instead of gaining more— photo booth mode, ambient display and the little features that were selling points for me. Some features are Pixel 4 only and that is fine due to the new hardware — top bezel on the phone has the SOLI radar and all the bells and whistles for face unlock. Pixel 4 and 4XL can:
Automatically adjust your screen's colour temperature to the light around you.- Pixel 4 only 

Idle lock screen (Pixel 4 only): Have your phone screen turn on when you're nearby, or stay on even when idle. 
Considerations // Long term friend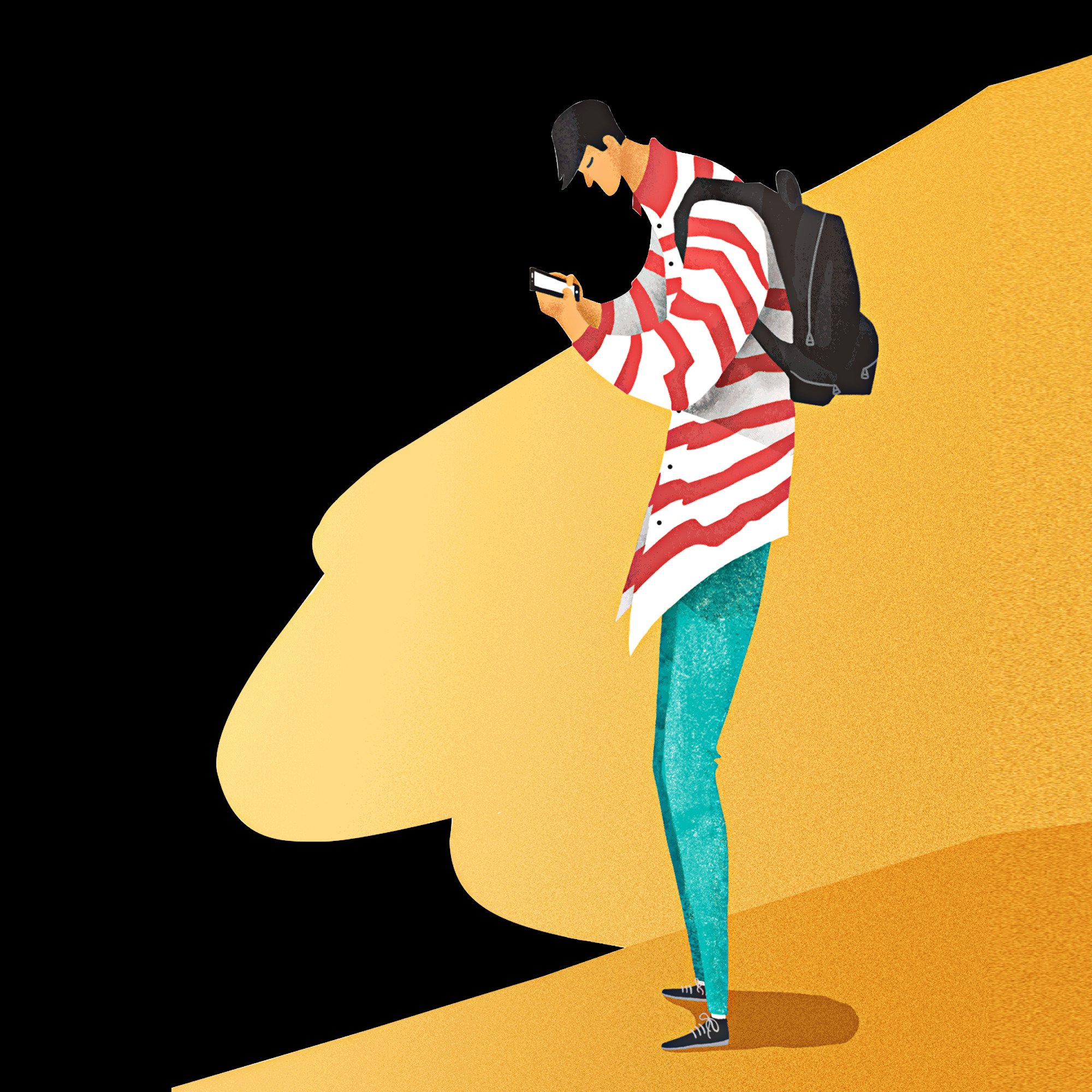 The resale value: at some point, you need to come to terms that your smartphone is an investment that depreciates with time. Have in mind the resale value of the brand of the smartphone when deciding to purchase.
Your smartphone is a close attachment to yourself. For a device that is your assistant, your entertainer and your companion, there has to be a long term companionship factor in making a smartphone purchase. Put into consideration the durability of the hardware and longevity of software updates. 
Verdict
I didn't stop being a fan of the spectacle Google Pixel was meant to offer but I did lose obsession. The thing about obsession is it lets you celebrate the leaps in inventions/innovations in a wild mind with the feeling of euphoria and gratification. I gradually saw my obsession fall in the dark pit of Vormir— My expectations were so high for the Pixel 3 — nonetheless, I still appreciate the Pixel experience of having on-demand power camera and a smart cape to fly me through workloads and daily usage. If you want to purchase the Pixel device, deeply analyse your decision, because it pays to wait — Pixel might not be there yet. In hindsight, I feel the choice is largely determined by your tolerance to FOMO on features (that is call screen, ambient mode and a bunch of wow stuff you probably saw in an ad) and resilience to sacrifice the cool stuff for a little longer battery life at all times. 
Battery Life is a strong factor for me in this pixel experience, whereas functionality may be the core of the philosophy of the Google Pixel experience. Minimalism in design both in hardware and software — small battery, less scrolling and more awareness of the environment— should not hurt the customer experience. 
Share your Google Pixel experience with us. With the release of the Pixel 4a, would you cop or drop?