For some time now, I've been spammed with an ongoing message about WhatsApp Gold, a so-called secret version of WhatsApp that is used only by celebrities.
This latest scam claims that, after installing this WhatsApp Gold, you have access to video calling, deleting sent messages, sending 100 pictures at once, and other tons of features. Seriously? No wonder, most of you reading this post did!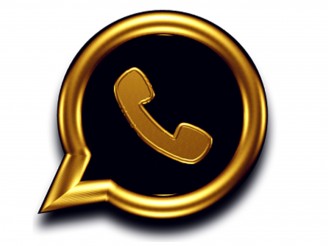 Do not click on any of the links provided.
It is all a big lie! There was an invite system for WhatsApp calling, but not for "WhatsApp Gold". If you succeed in inviting your 5 groups and 10 friends, you may end up with a malware which will steal/corrupt your information or end up malfunctioning your device. This is just a way criminals use to steal/hack our information.
The composition of clauses and phrases in the message gives it away. You will be surprised few minutes after a group member post that message and it's marked as spam, another doubting Thomas will post it again.
The Silicon Valley based company has not released any app like that. Unlike Facebook that has a special app known as Facebook Mentions, WhatsApp is one for all.
This actually not the first WhatsApp scam message. There have been many viral messages from supposed founders demanding that you forward a particular message to a hundred users risk getting your account blocked.
If someone sends you a message to download WhatsApp Gold, it is a scam, do not download. You can conveniently use the latest WhatsApp quote feature to reply as scam.
The best way to download apps is through the Appstore or Play store. If you are curious and want the latest/beta versions of WhatsApp, visit ApkMirror or use the direct link from WhatsApp servers here.
Also remember to warn friends and family that they should not forward that message, as it is scam.
If there's any new WhatsApp feature, trust AFD Tech Talk to be the first to report. Stay tuned!
Check out some of our recent posts on Whatsapp