EUREKA!!! There was an idea after writing "A Laptop and a Dream". The idea though enormous, was to embark on a mission to visit all sixteen tech hubs in the country. On the first of May, after traveling for over three hours, I found myself in the Volta region of Ghana, walking the Ho soil for the very first time. The first thing I noticed about the peri-urban town was the tarred roads and absence of minibuses, popularly referred to as "trotro". Also, all the chatter that I picked up was in Ewe and not the usual Twi that I am used to.
I was ushered into Ho Node Hub by Courage Asaase, the Hub Manager. Right there at the meeting area, I saw a couple of young men led by a facilitator trying to gather thoughts and brainstorm on what sounded like a road map for a new business plan.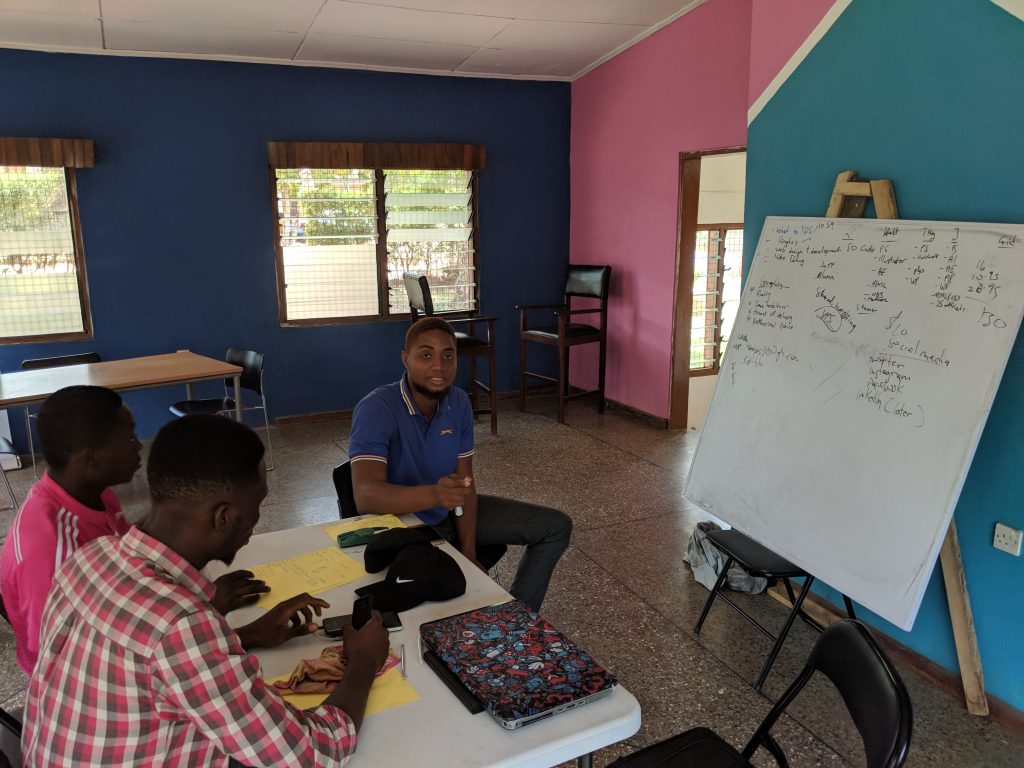 The Ho Node Hub, situated at the heart of Ho in the Volta region of Ghana was founded by Brian Dzansi and Mawuli Amenyedor to fill a need gap. The two co-founders were of the view that skills in rurban areas can thrive when given the right exposure, grooming and resources. They decided to create the hub as an ecosystem for the town dwellers to stay and work rather than having to relocate to Accra. With the hub, they aimed to create an enabling atmosphere for user interface and experience (UIX) designers, social and tech impact seekers.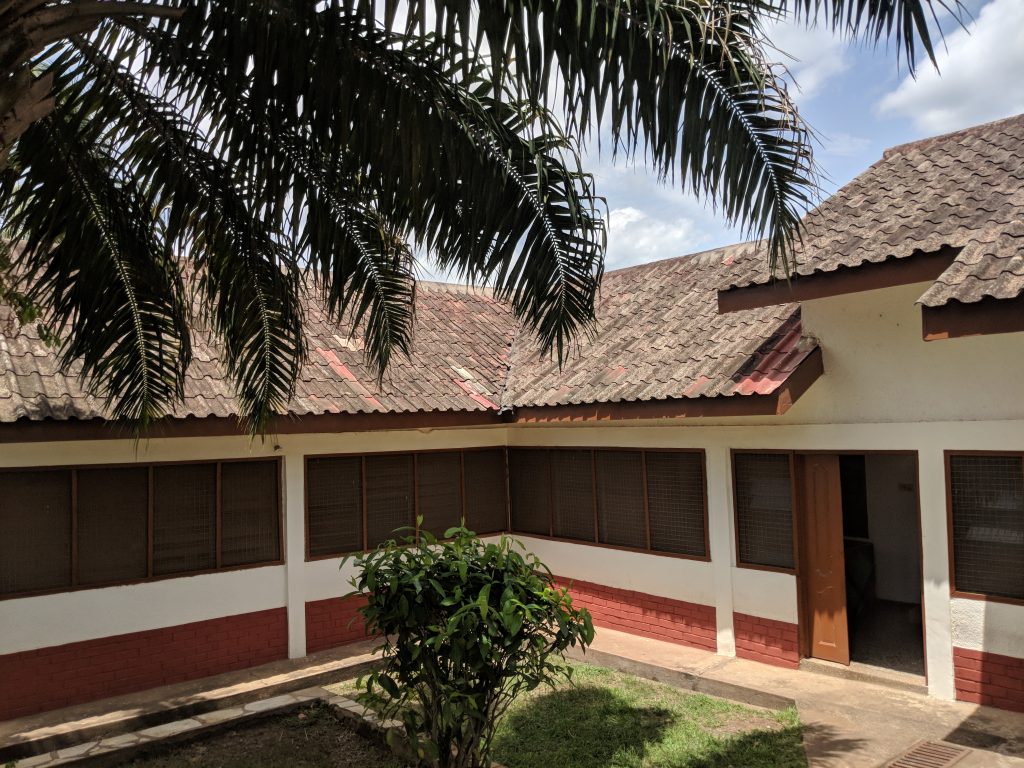 Their current premises used to be a small clinic that became defunct a couple of years ago when the principal doctor passed away. The wife of the doctor was kind enough to lease her husband's legacy and have it repurposed into a tech hub after buying into the vision of the two co-founders. The hub is running a workshop that has trained close to 200 high school students in the Ho municipality in digital creativity skills. The program has been made possible by collaborations between the Visual Arts departments of the various high schools in the municipality and the tech hub. The hub also runs an incubation program that works with entrepreneurs turn their ideas into scalable businesses. They are also working with the National Entrepreneurship and Innovation Plan to train about 100 entrepreneurs in the Volta Region eligible for Government of Ghana startup funds.
During my conversation with Courage, a young man by name Amin, whom I later found out to be a very talented young man who taught himself to code strolled casually into the hub. He is a final year student of the University of Health and Allied Services in Ho. He had come to join the young guys to brainstorm. The Ho Node Hub has made it possible for town dwellers with a passion for technology to collaborate and work together. Through the hub, Amin has been able to build a very beautiful and functional fintech app. I wanted to share details of his app and life story but I do not have his permission to do so. (Change your mind when you read this article, Amin).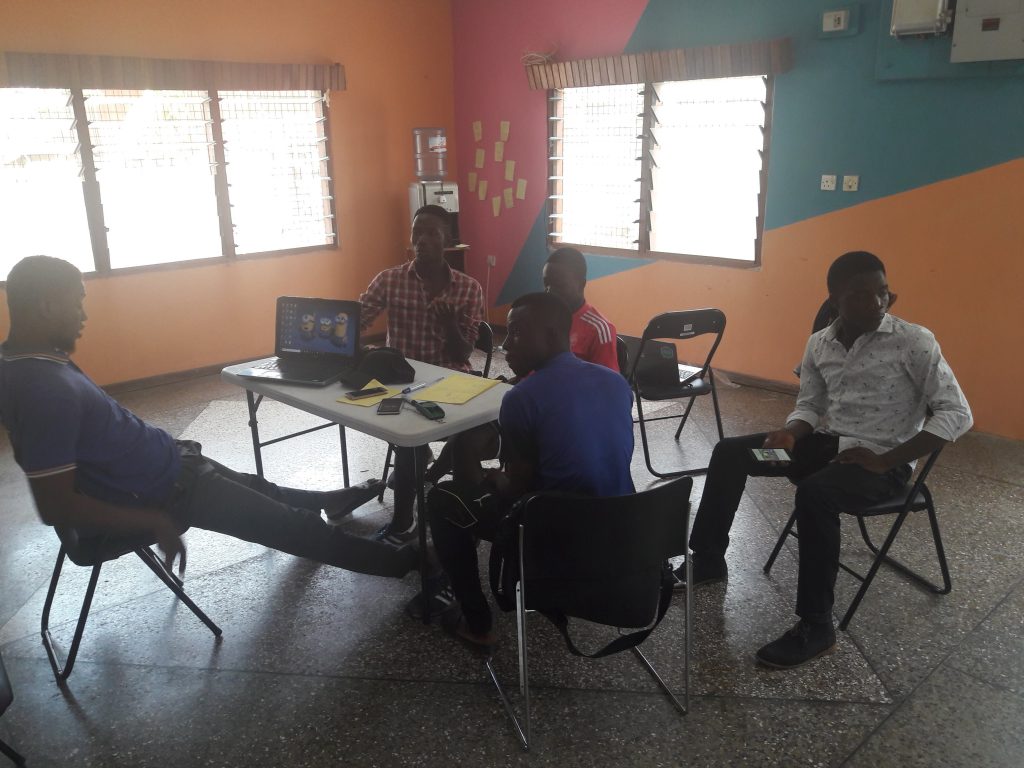 Expansion works are still ongoing to transform the Ho Node Hub into a hub of excellence. When complete, it will have a Creative Hub, a fully digitized room complete with a photography and a 3D animation studio; a Central Node which can seat up to 70 people at a time for impact events and training; conference-meeting room, office space personalized for start-ups to rent; a design lab with 3D printers, laser cutters, photography and other digital arts gadgets to engage creative entrepreneurs. Freelancers who want to work for hours at a time can also have access to the Co-working Area of the hub. It was really refreshing speaking to the Hub Manager and getting a feel of the plans the management of the hub has for the medium and long term.
Even though, it's far from complete and in spite of its many challenges, the hub is very functional. When iSpace Foundation, a leading tech hub in Ghana wanted to bring its flagship program "Unlocking Women in Technology" to the Volta region, they called on the Ho Node Hub. Unlocking Women in Technology aims at giving every woman the opportunity to learn how to code, gain business development skills, mentorship and receive funding to start up their business. The hub recruited an in-house trainer and provided their Central Node space to facilitate the training. Over 27 ladies in the Volta region have been trained as a result. The hub has also partnered with Python Ghana to bring "Django Girls", an effort to inspire women from all backgrounds to get interested in technology and to become programmers to the Volta region.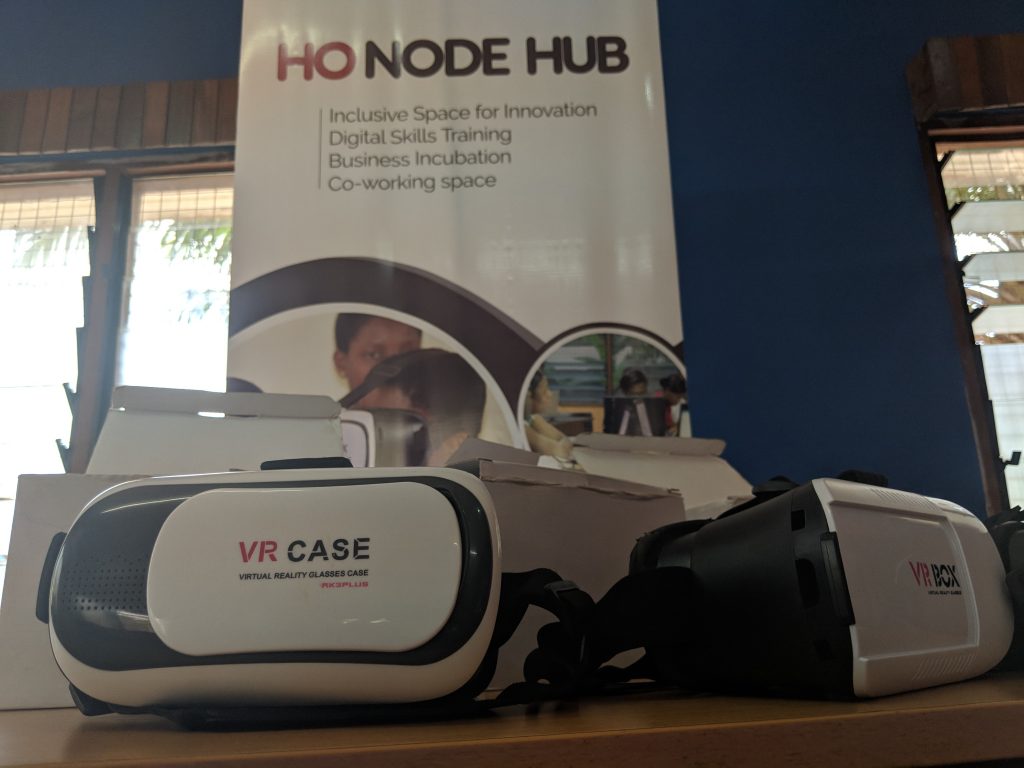 Another flagship program of the hub is its Virtual Reality outreach programs. This program has afforded over 150 students in local communities the opportunity to explore science in Volta Region. That's not all. Since the hub has formalized collaboration schemes with institutions such as the Ho Technical University and Ghana Telecom University College (Ho Campus) and have received visitors from all over the world including students and faculty from Hanze University of Applied Sciences in The Netherlands, the Ho Node Hub is converting one of their rooms into a fully furnished space that can accommodate visitors for more than one night at a time.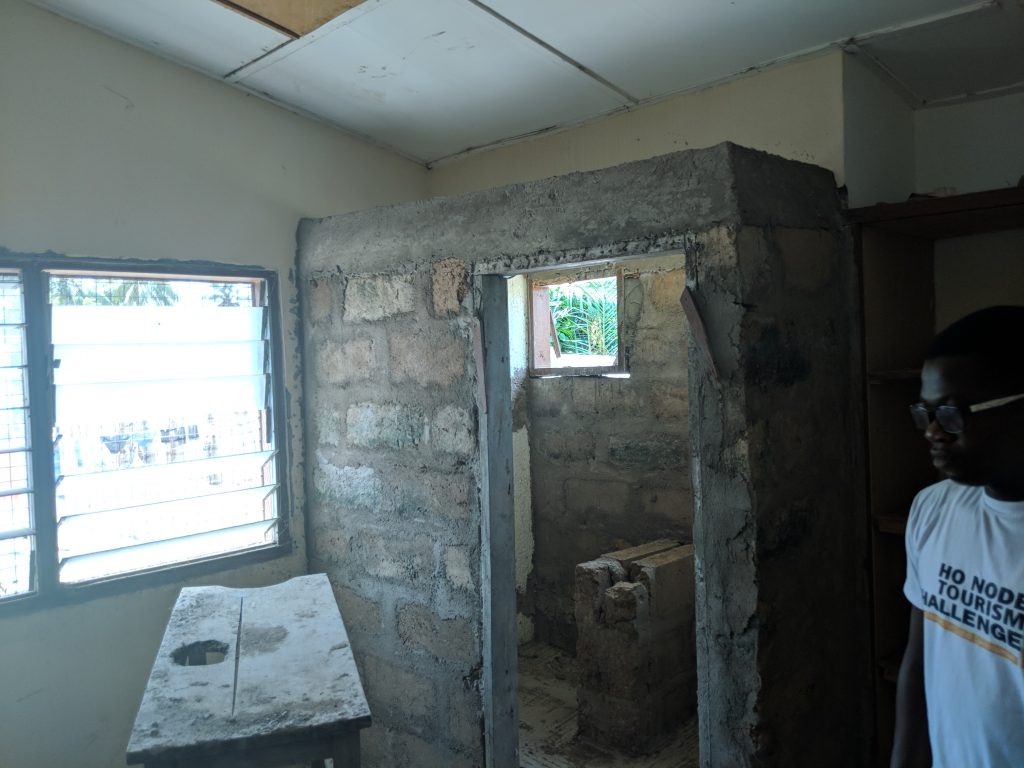 Given the trajectory of Ho Node, they could have a well-established presence not just in Ghana but the West African sub-region as a whole. With support from tech industry watchers, the hub can churn out high impact entrepreneurs who will create hundreds of digital jobs. Brian and Mawuli think that with the right resources and exposure, talent, regardless of their location, can break forth and become people of influence. I agree with them.