Facebook is no doubt one of the favorite pastime activities for kids and teens. For a little over a decade, Facebook instant messaging app is one of the leading and fascinating social media platforms for youngsters. Facebook has about a billion active users worldwide and kids are part of the most frequent users of instant messenger till date. Apart from possibility of inappropriate content on Facebook, usual predators are equally lurking on the Facebook instant messenger and may encounter young kids and teens. Let's discuss common Facebook threats kids and teens may face.
Cyber bullies
These are ones that hunt young kids on Facebook by sending sexually explicit messages, videos and/or with sexually abusive language. They bully kids online and this may ultimately have a negative impact on their minds. It may trigger fear, depression, and anxiety in children amongst other psychological issues.
Stalkers
Young kids and teens often get stalked on Facebook. Stalkers mostly begin by initially proposing friendship and acting innocent in order to win the trust of kids and teens fully. Once they have their trust, they ask for their contact numbers and further for a personal meeting.
Child Abusers or sexual predators
Hardly do kids set up their privacy on their Facebook profiles. Their details such as their home address, complete name, and school name, photos and videos etc are mostly public. Potential child abusers hence have complete access to information concerning the child from Facebook and can use it as a means of tracking the child in real life to satisfy their lust for child abuse.
Install Facebook Monitoring software on your kid's phone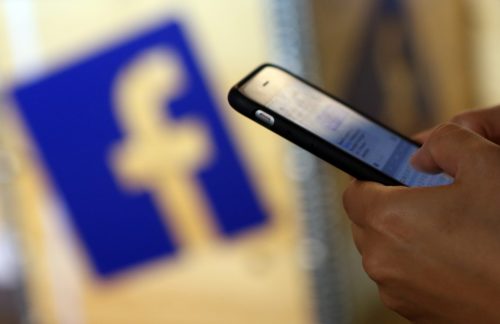 Install cell phone spy app on your kid's phone and then activate it on the target smartphone. Now you can track your kids and teens Facebook activity with the Facebook spying app. It allows a user to track the social media app with the following mentioned spying tools.
Use Facebook Live screen recording
You can install the phone spy app; a user just has to subscribe to the phone spy app. Now get access to the online dashboard through given credentials. Visit the features and get your hands on live screen recording of the spy tracking app for the cell phone. Use Facebook live screen recording when the target is using messenger. You can view live Facebook activities and get to know what sort of things your kids have shared or received. A user can view Facebook logs, chat conversations, shared media files and VOICE calls.
Key logger to spy on Facebook
Use keylogger and get your hands on all the keystrokes applied on children's phone. You will get password keystrokes, messenger keystrokes, and SMS keystrokes. You can get direct access to the FB social app and get to know the reality.
Screenshots
Use this gets screenshots of each and every single activity a kid has done on the messenger along with the complete time stamp to differentiate the activities.
Use TOS spy 360 live screen sharing
Use spy 360 live screen sharing and send a push notification on the target cell phone at the time the target user is using the FB. It will share the live screen of the mobile phone into the online control panel of the tracking app for the cell phone. You will see the Facebook activities of kids and teens in real time.
Note: Readers can subscribe for the TOS cell phone spy app and get 25 discount codes with 50% flat on the premier plan.
Conclusion
You can protect your kids from all Facebook dangers and put your worries to rest with the help of Facebook spying app.