As a football fan, video games have been the centre of appreciation for the beautiful sport. PES and FIFA have given us memories that feel more nostalgic than any live match could. The intersection of the beautiful game and our fantasies get to happen on a screen with a console. For a long time, I have always appreciated the world a gamer gets to build on-screen. The competitive spirit in playing FIFA or PES with a friend or stranger can be one of the best experiences for video games. So let's talk about the new improved FIFA 22 and what it has to offer now more than ever.
FIFA?
Over the years, FIFA has been the popular go-to for experiencing the game of football.  Across lifetime sales, EA has now sold about 325 million units, making FIFA the highest-selling sports video game franchise in history. Although Konami has given football lovers years of delightful experiences in the Winning-Eleven series and Pro Evolution Soccer series, the gameplay can be arguably different to EA's FIFA.
Fans of FIFA have been asking for years for improved on-pitch gameplay, an overhaul of career mode and significant changes to their online FUT. Every year I just get to see comments of disappointments on social platforms and rage from gameplay and most importantly fans' beloved Career Mode.
Let's get into some of the updates and take a deep dive into Career Mode.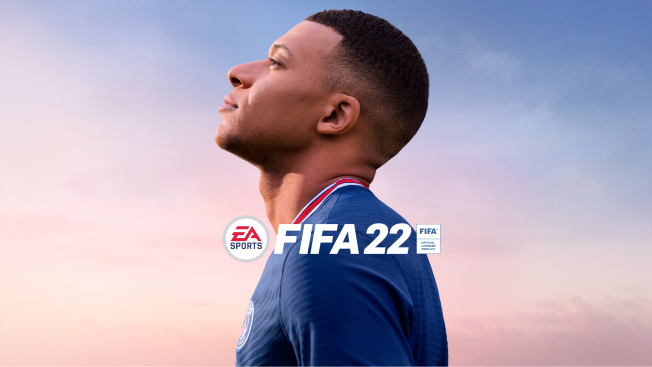 Normal Jargons: Powered By Football
In EA's attempt to make FIFA authentic there's two refinement features to the new FIFA 22:
HyperMotion Technology: new animations from machine learning and dynamic feel to the player response. (Only for Next-Gen PS5 or Xbox Series X/S)
Advanced 11v11 Match Capture: Players react like humans on the pitch.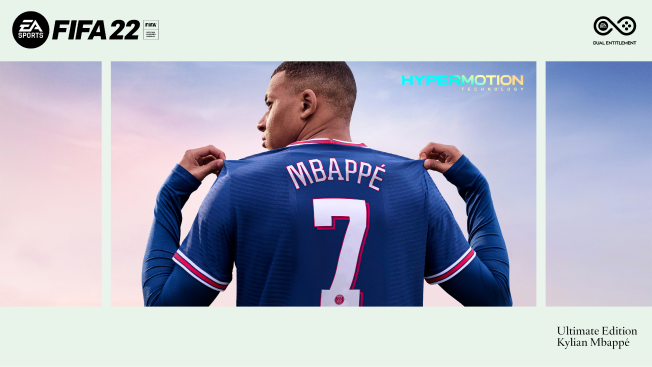 Career Mode
Manager Mode
EA has previously talked about custom clubs for FIFA 22's Career Mode, however now they've officially confirmed. Players will be able to create their own club in this year's game and provided extensive details on it. Creating your own club entails choosing your team's name (and selecting the nickname that the commentary team refer to it as), creating your team's crest and kits, and customizing your own stadium.
Back in the days with PES, you were offered a great amount of customization to your club to feature in the Masters League. Here, EA offers the same promise where players can set their stadium's atmosphere to their liking by selecting from a range of goal songs, crowd chants, and walkout anthems.
Start in any tier in any nation however, Ghana is not included of course. Whichever team you replace would relocate to join the Rest of World Category.
Set your own budget(up to 1 billion of whatever currency you're using), club's board priorities and influence your club's philosophy. (aim for domestic or continental success)
New cut-scenes for transfer negotiations and small achievements for managers. Cutscenes for transfer announcements will now take place in stadiums instead of the press room.
Player Mode
I am more excited about Player Mode because of the possibilities. It is an exciting part of any football fantasy — becoming a player, growing and achieving great things with your team. For Player Mode, better cutscenes throughout the gameplay experiences are showcased in the EA Career Mode Trailer. On PS5, Xbox Series X/S, and Stadia, these milestones will be celebrated not only with news stories shown on your Career Mode hub but also with pre-match cutscenes and remarks from the commentary team during matches.
Warm-up sequences, locker room moments, teams inspecting the pitch and other small improved scenes would heighten the atmosphere in experiencing FIFA 22.
Is it all?
There is certainly an enormous amount of hype and excitement for a new Career mode, unfortunately, with concern for gameplay, I might not get too excited for the new release in September. Another concern would be the push for exclusive features for Next-Gen consoles which are less likely to be available everywhere. However, if you do have the PS5 or XBOX Series X/S console, invite me 😉.
Is FIFA finally giving us what we want? Well for many of the gamers I have encountered, they seem to be okay with small improvements, but for many around the world, there's so much EA Sports can do for football lovers.
Want more on gaming, listen to our podcasts everywhere namely Apple Podcast, Google Podcast and Spotify. You can start with S1:E12 "Electronic Entertainment Expo 2019"  
Share this post if you love FIFA or you are die-hard PES fan.