It was a bright Saturday in the city of Accra and the creative minds of the city had one place in mind, the Figma Accra Design Roadshow at the Meltwater Entrepreneurial School of Technology (MEST). The lively flowers, paintings, colours and art of the venue despite its backdrop of hard computer coding were clear indications no better place could have been selected for this event. Participants were full of expectations. Young and energetic Ghanaian developers and UI / UX  designers were looking forward to what the future may hold through this event.
Figma, a design software company, represented by Figma Africa team, partnered with Ingressive and MEST Africa to launch the Figma Global Design Community via a series of design roadshows starting in Africa to promote the role designers play in enhancing user experience in the technological world.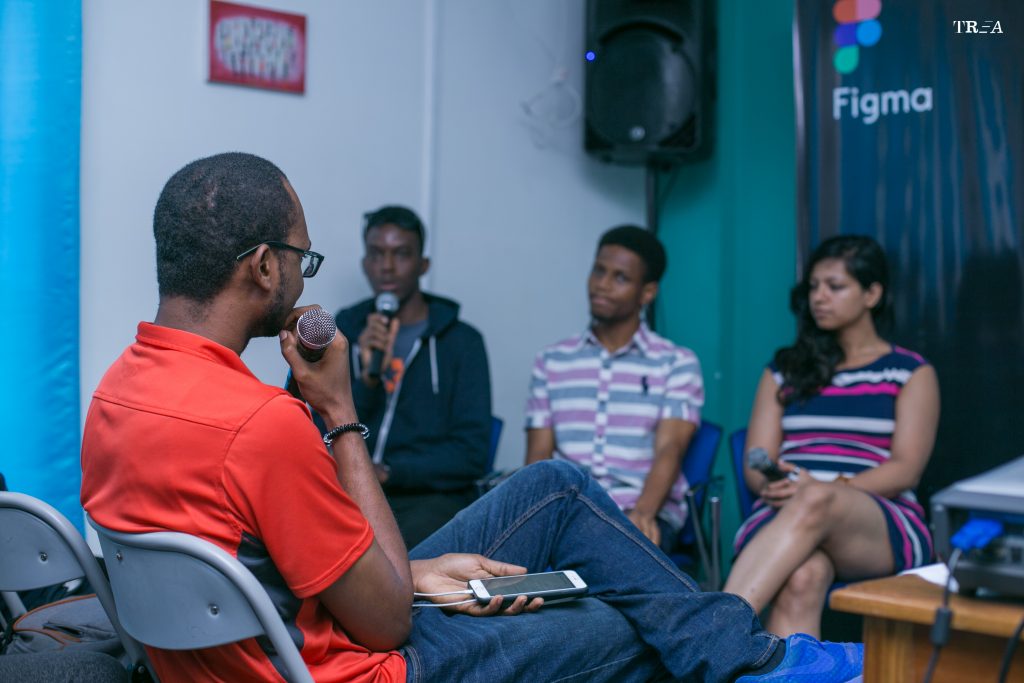 The show had a great turnout with the auditorium bursting at its seams with participants numbering over one hundred. Introductory talks held as well as the panel discussion focused on the need for design in software development and the role that Figma through its Africa initiative is playing to make design accessible and easily learned by everyone. Design roles are evolving and ever changing and are continually being redefined a trend analysis of demand for UI / UX designers since 2001 to 2017 shows an averagely increasing high demand for design professionals.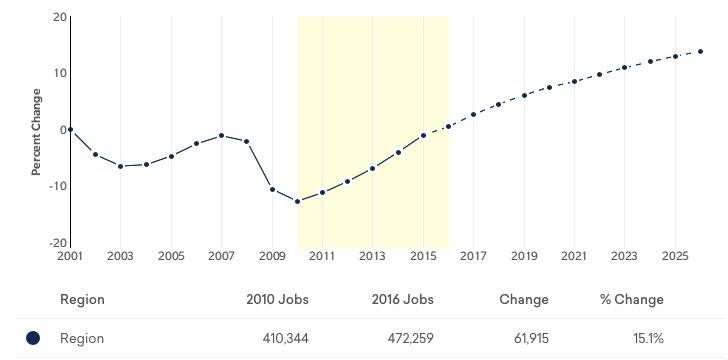 Problems designers face have been noted to be having no clearly defined path towards learning and acquiring necessary skills through mentoring. Also, there is a challenge of learning to communicate design ideas to non-techies. Namso Ukpanah, Figma Africa's Lead Advocate reiterated that being a designer is about finding out what the user needs and getting them to the point of their journey. This is because discovering designers with the right skill set is difficult and there is the need for a common platform where knowledge and skill is shared.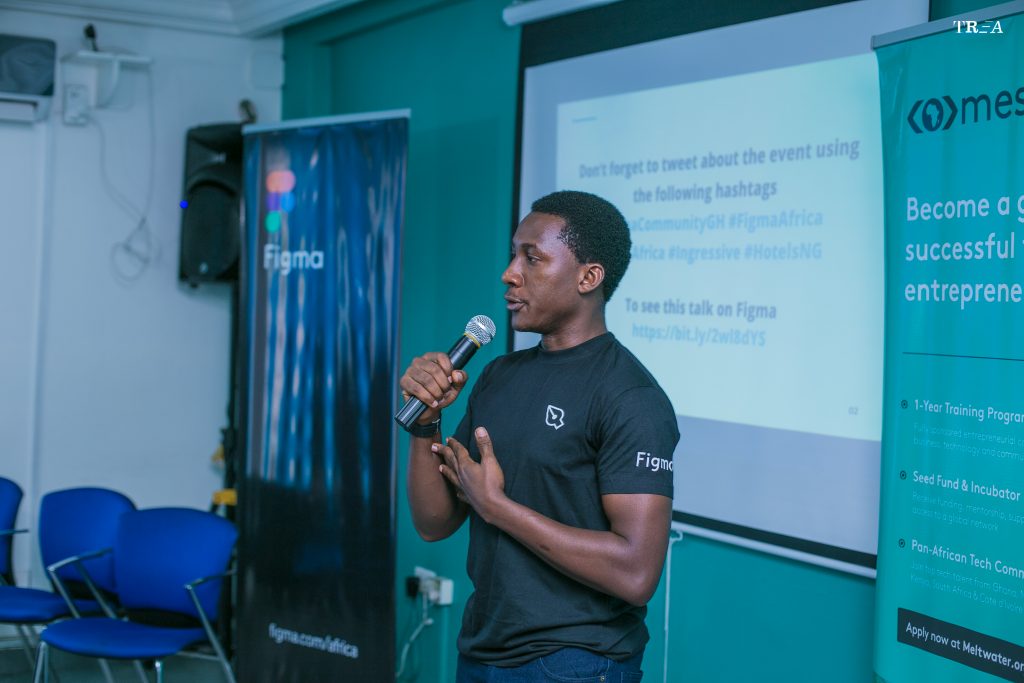 But it was not all talk talk, there was also some fun fun. Participants were engaged in two games of Kahoot which was interspersed between the event. Questions asked focused on designing technicalities and knowledge and there was ecstatic participation as winners were given awards and paraphernalia from Figma.
Game time with @nananomshrine #FigmaAfrica #FigmaCommunityGH #MESTAfrica pic.twitter.com/MXLVNH2Umv

— Afdtechtalk (@afdtechtalk) May 12, 2018
Over all, the Figma Accra Road Show was a great success. Testimonials shared by participants at the event and also on social media was great indication that the design community in Ghana is full of energy and knowledge acquired at this event was bound to mark artistic results on the canvas of African technology in just a matter of time.
Were you at the Accra or Lagos roadshows? Share your pictures, lessons learned, etc. on social media with the following hashtags: #FigmaCommunityGH or #FigmaAfrica. Next stop? South Africa on May 26th – register for Cape Town roadshow here.